In terms of the brown paper roll I have made I filmed it as the best way I could manage to view it:
Its still not easy to indicate scale here, I suppose about 20 foot long now? I envisaged it as a possible gallery scenario like this: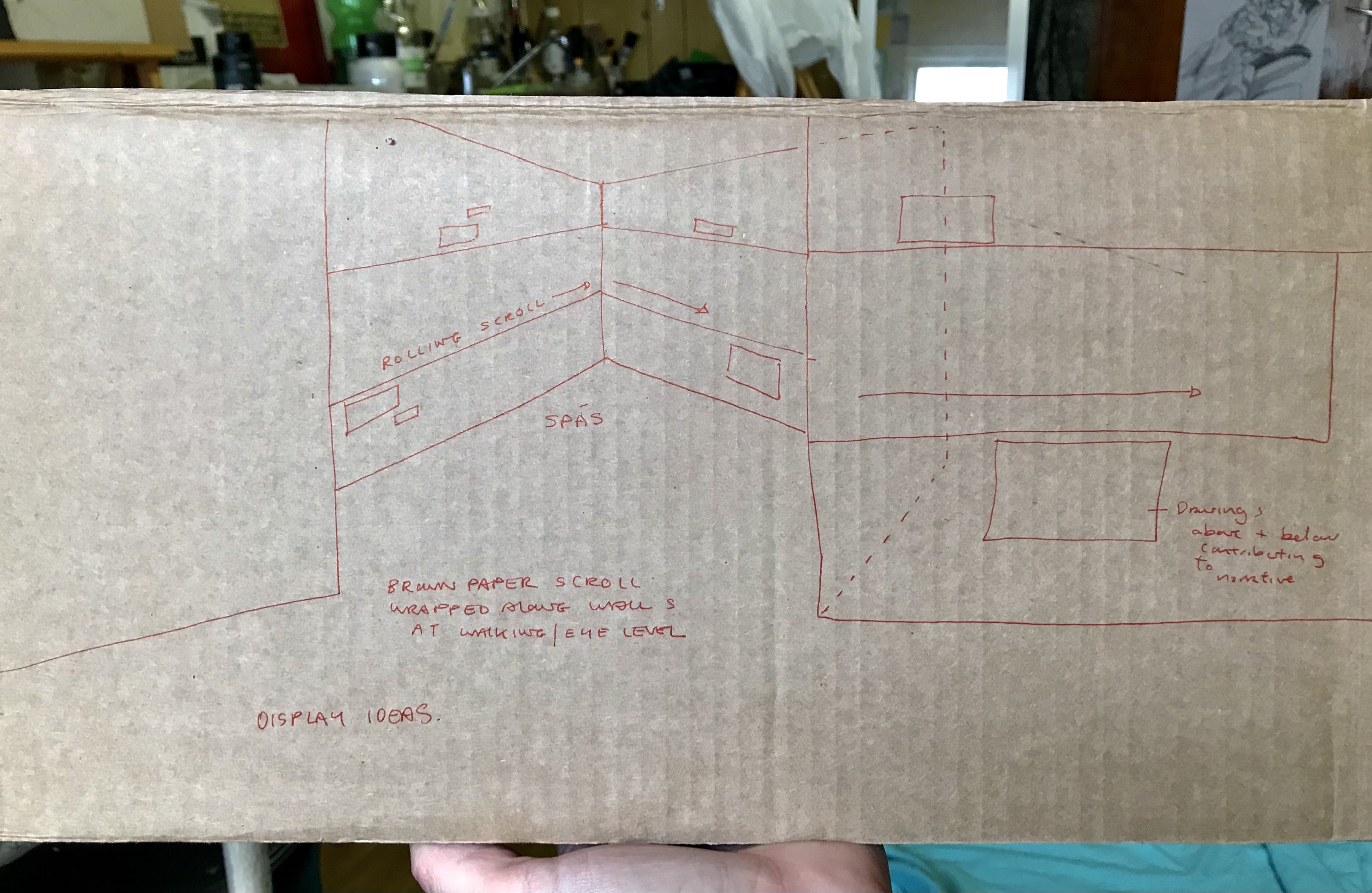 SO this was the realised piece I made explore how it might work as a vehicle to show the work. I think it has potential and could be supplemented by drawings above and below as you travel around.
I also made work around the lady and child outside the school in ennistymon. There was a sense of the charged stillness there. I wanted to try and visualise this charged stillness, the sense of suffocating quiet. I am interested in the strong black line against the abstract white, and how the figures look like they have been cut out, or are absent? This is approx A1.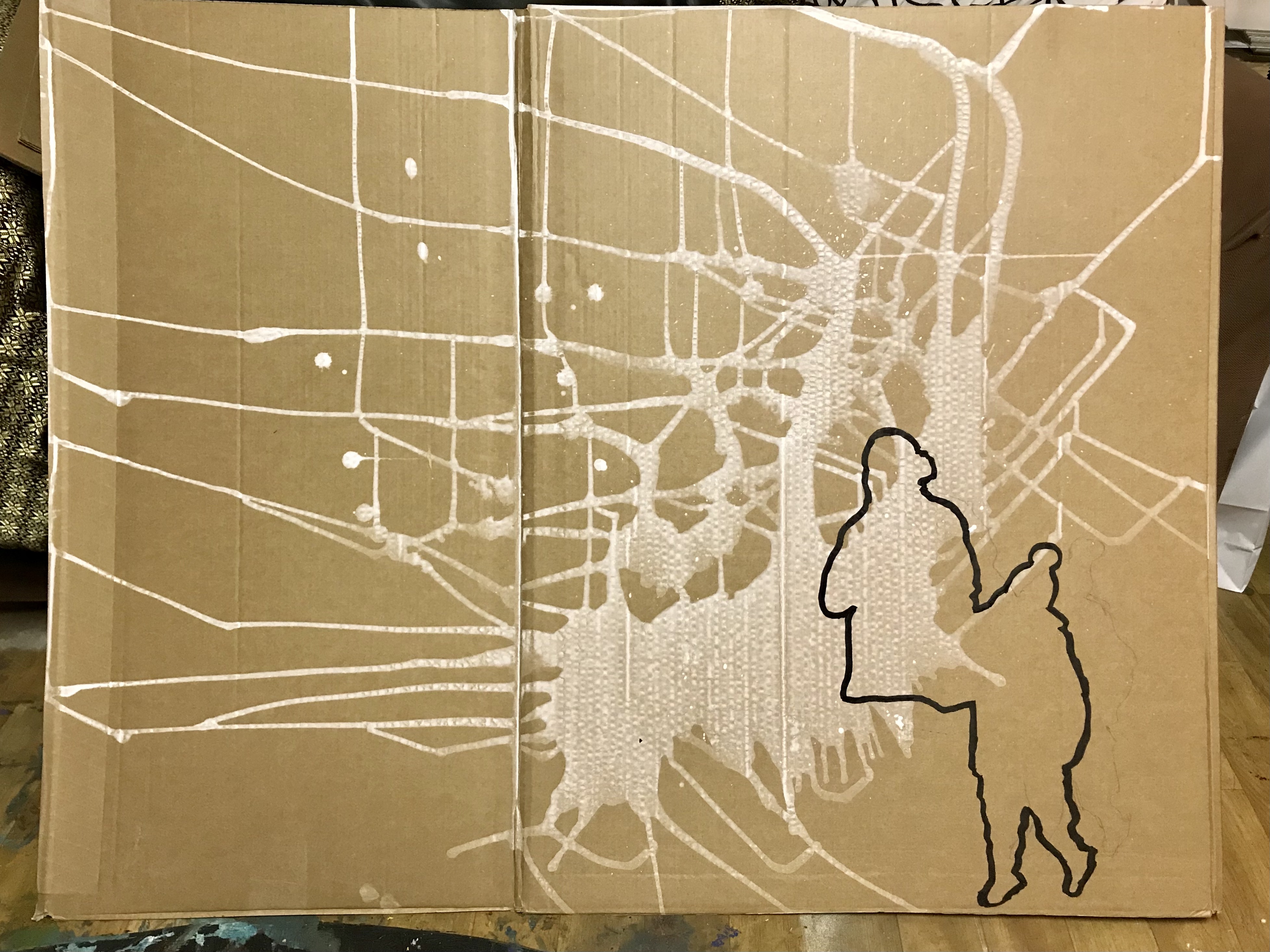 Then I tried a more detailed drawing, of Veerla and Lara drinking tea. It didn't work. Well the drawing is shit, but seeing it on screen here it has potential. I do like the combating lines and white paint, the white represents the charged energy, in both pieces.
I thought about how this type of work could look in a gallery setting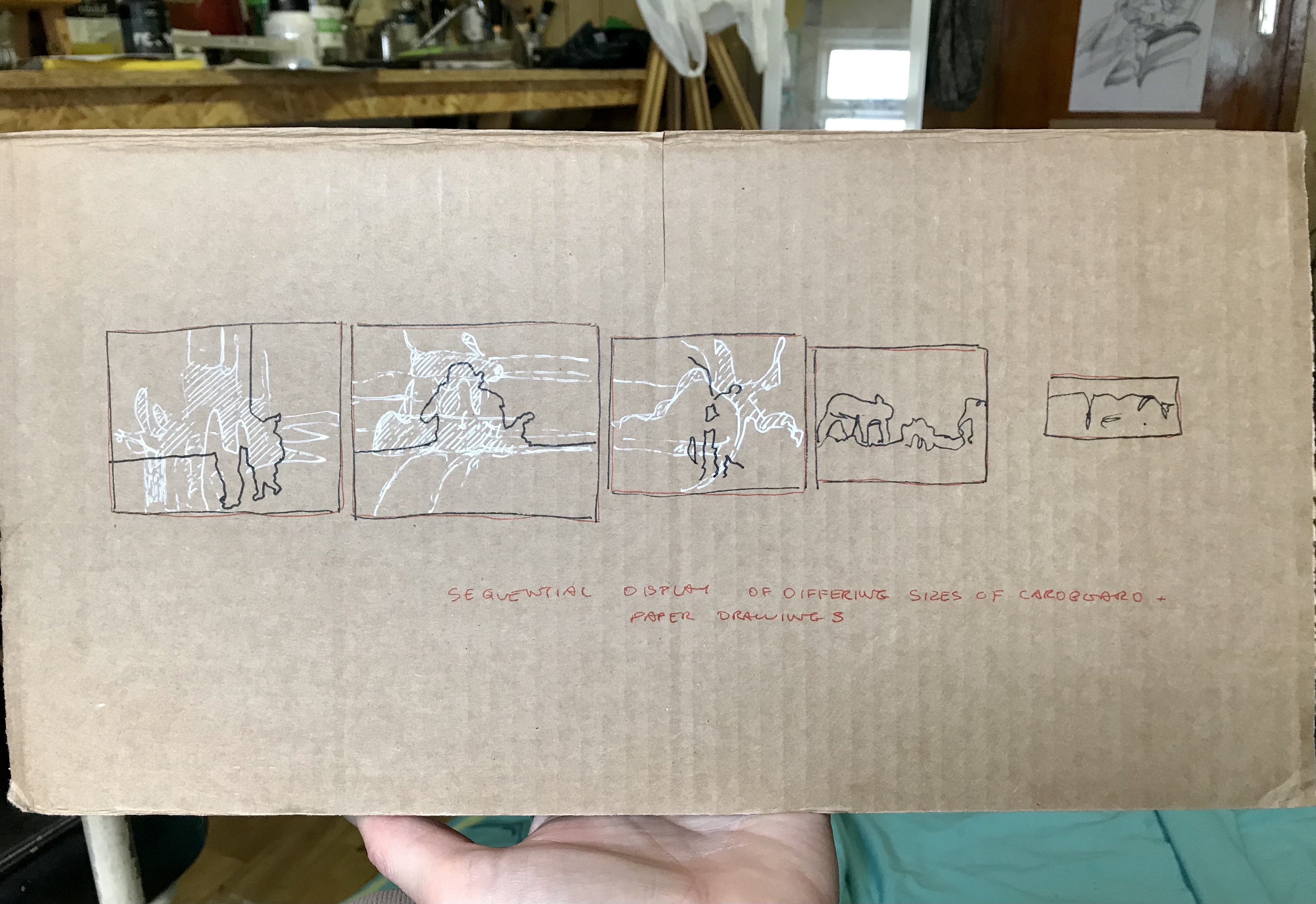 And lastly I have arranged to go meet and draw another individual, her name is Bridie Freeman, she is 92 and lives in Newmarket. I will do this next week.
Feel like I have made progress but not arrived at a conclusion. Feel tired.