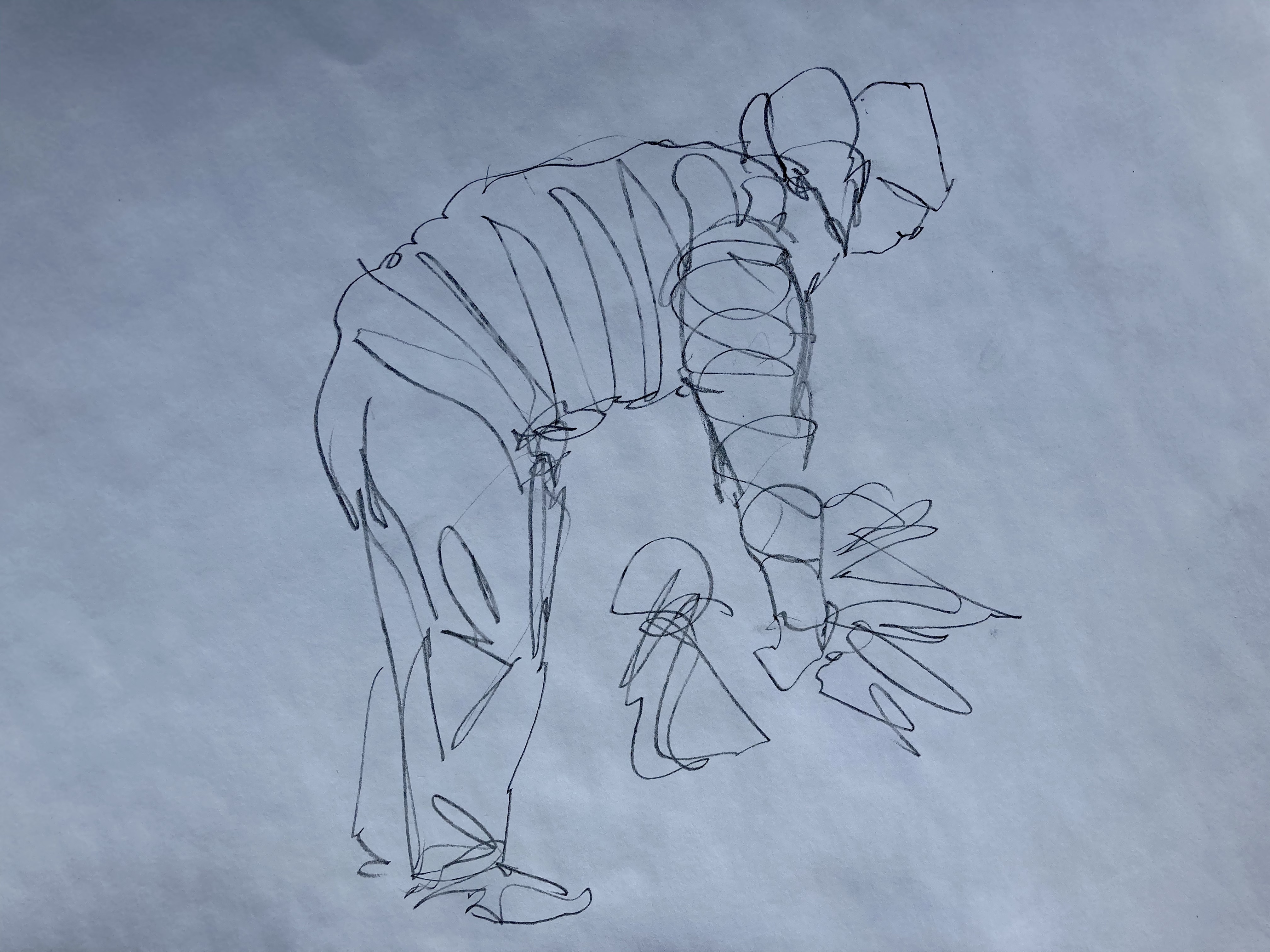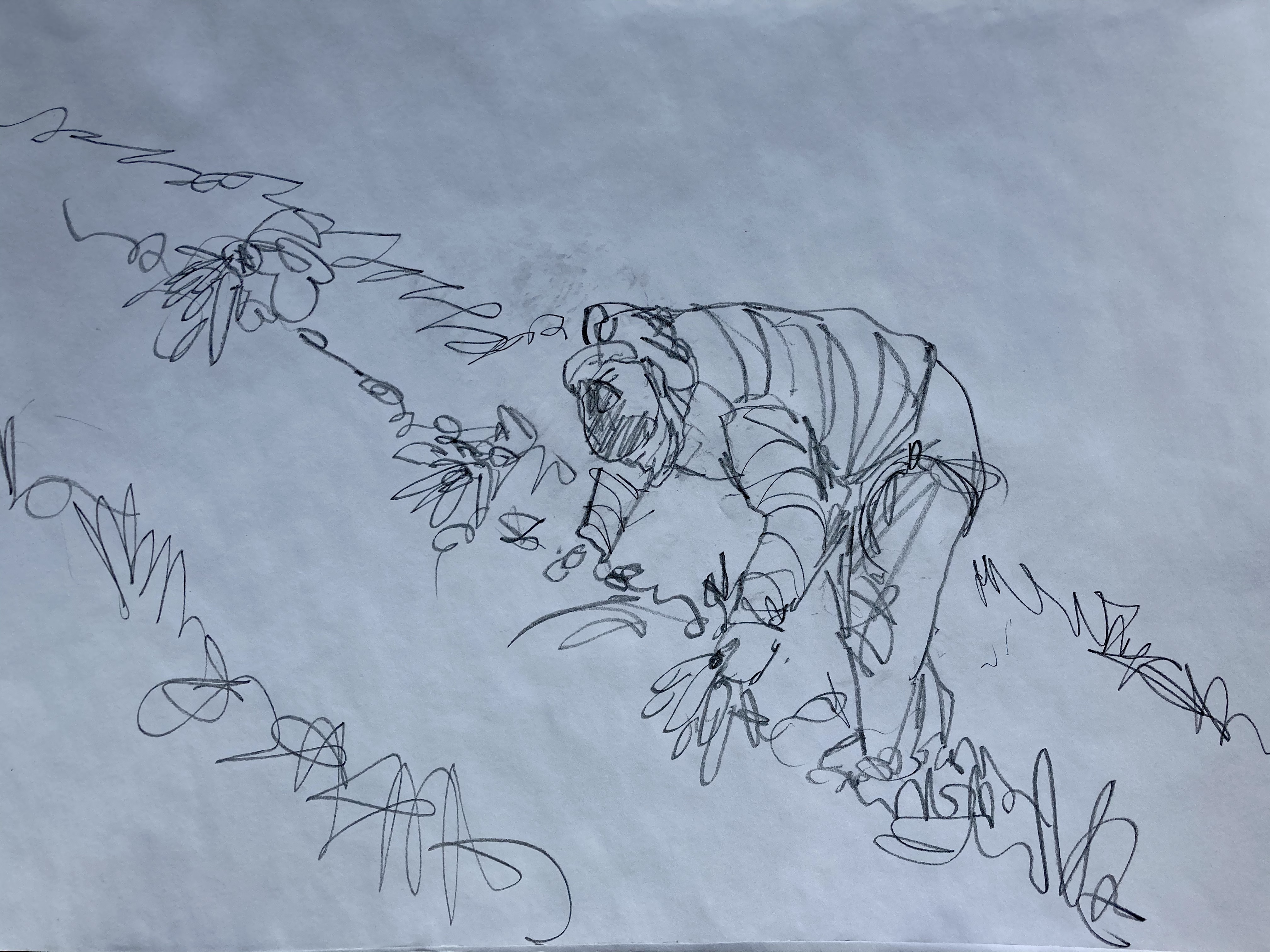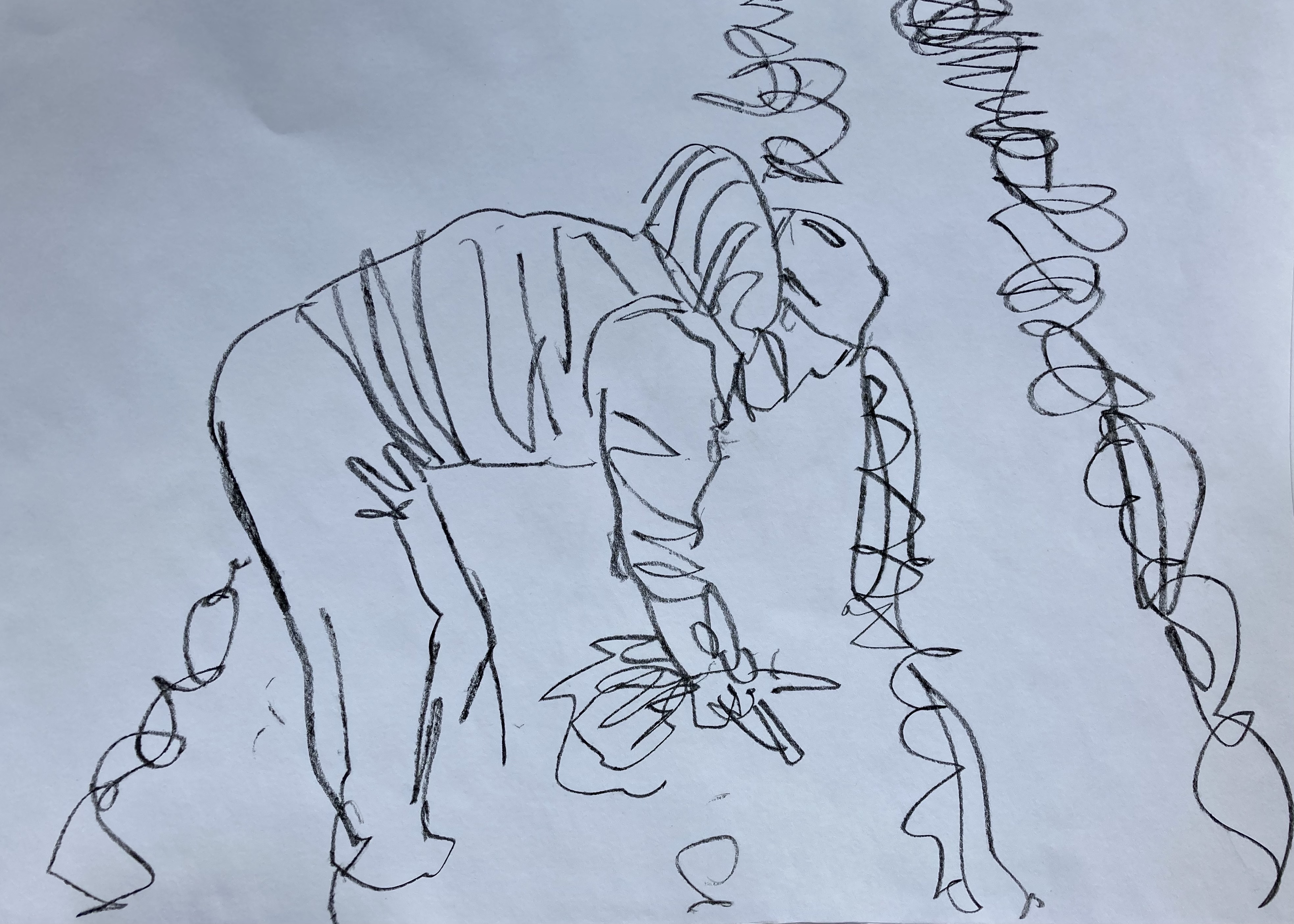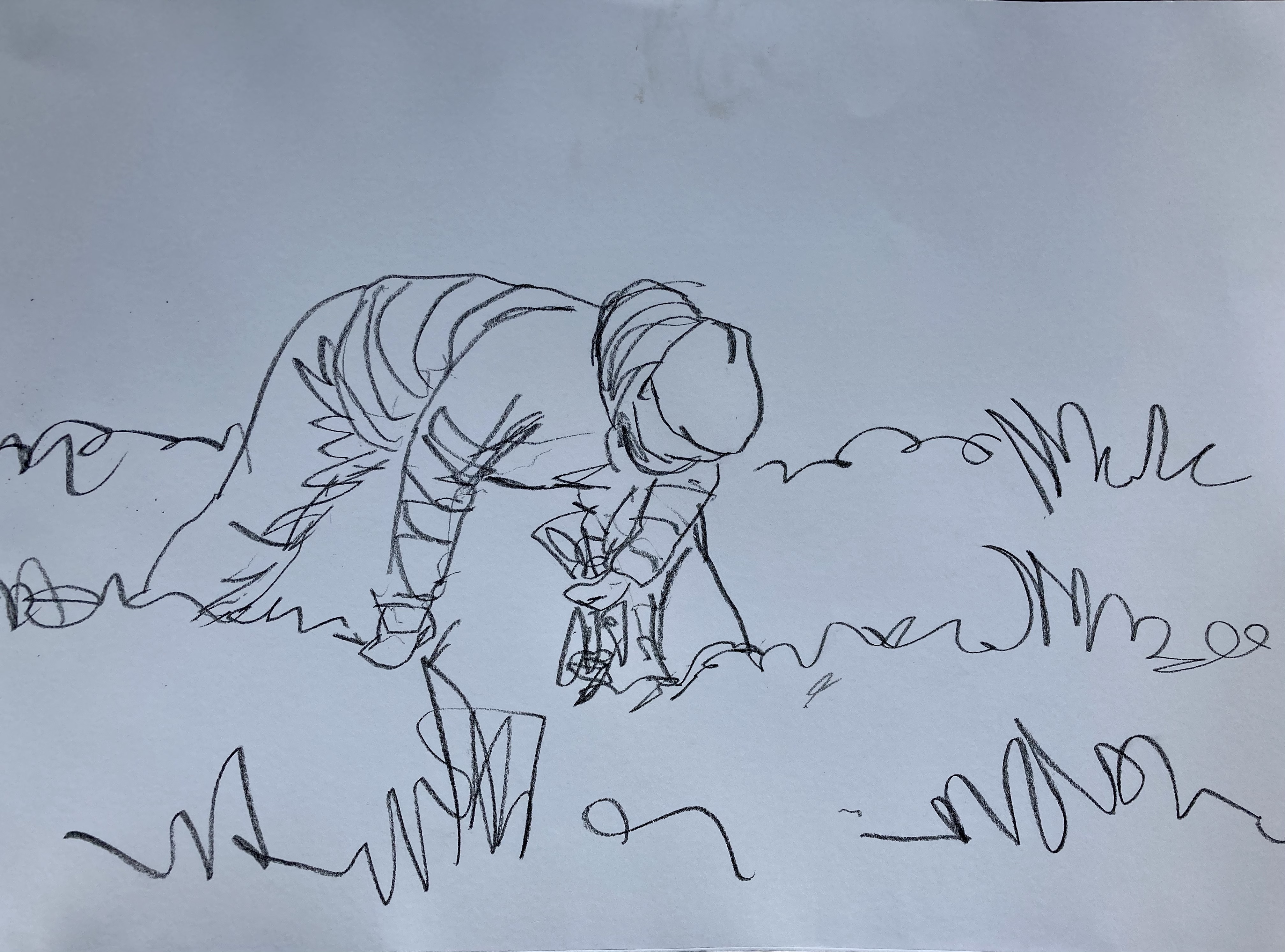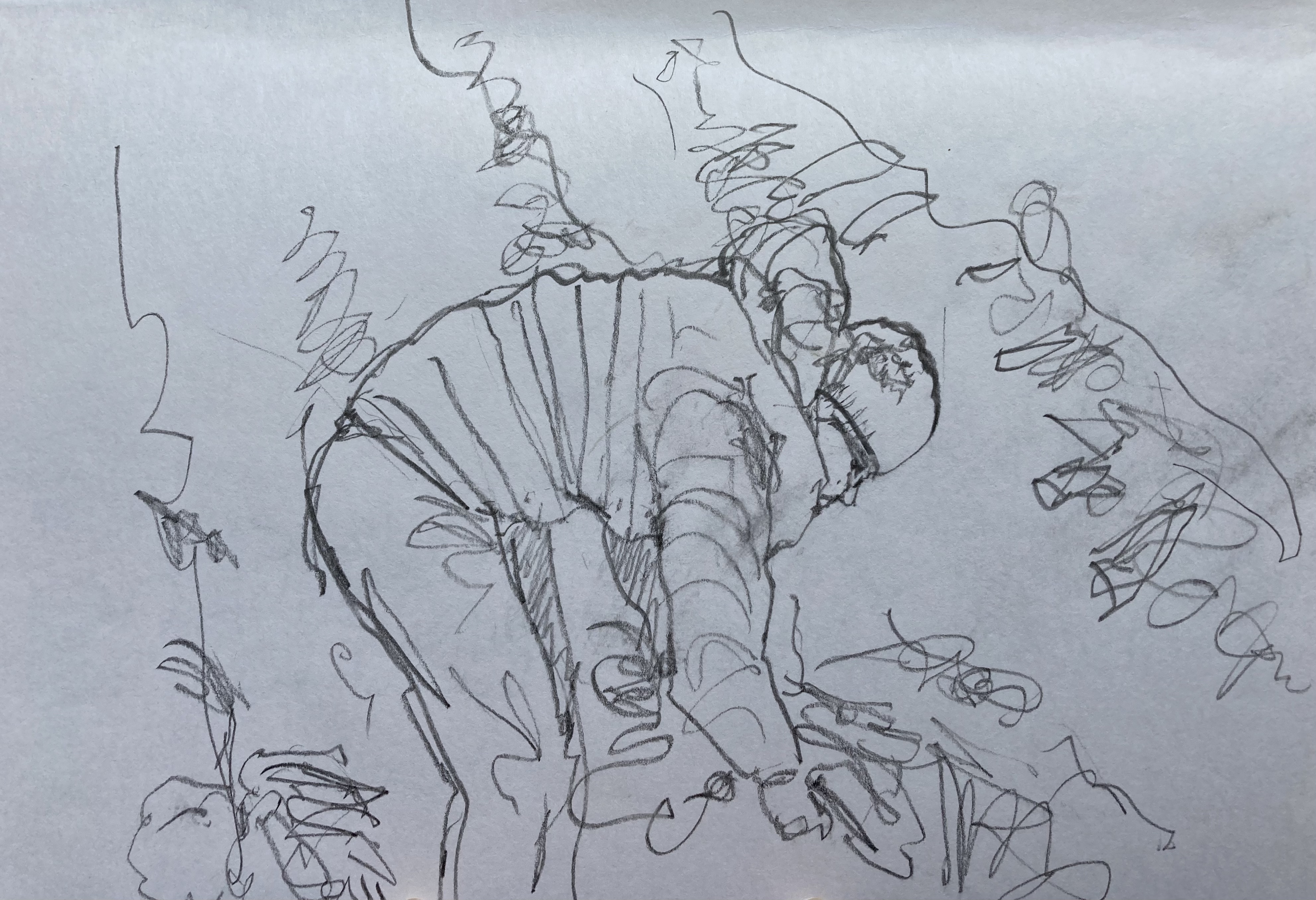 I drove to Finavarra, near Newquay, this morning to visit Annie Nolan, who runs a farm and a fruit and vegetable shop from the contents of her farm. She was the last person I wanted to visit before christmas, and I was supposed to go yesterday but on account of the heavy rain we cancelled. Today was a bit better, still baltic cold and bursts of heavy-ish rain but I thankfully I got pauses to get drawings done. Its an absolutely beautiful place, on the coast line of west Clare, with mountains and the Burren landscape framing her farm.
We went in Annie's tractor to her vegetable field where she needed to pick carrots for her vegetable shop. Her shop is called Nolan's Veg box and is a wooden cabin located at the front of her farm. It operates an honesty box where you just pay for the produce you take and put the money in a box on a shelf in the cabin. She tells me that 98% of the time people honour this system. Since Covid she has been full time keeping this cabin stocked with her produce. In the field it was very cold and and we had to stop to take shelter from the rain intermittently. Due to my crap circulation my hands went numb very quickly so it was interesting to draw this way. We talked about how physically hard work this way of making a living, what she calls 'small growers' is. Annie has 3 kids who are late teens and early 20's. Annie started out growing potatoes and then bought a tunnel. To help pay for the tunnel she started selling the potatoes at Kinvara market, then the demand grew and she branched out in to more vegetables. She makes a living from selling her vegetables and I liked what she said, about that there are always ways to make money if you are willing to work hard enough.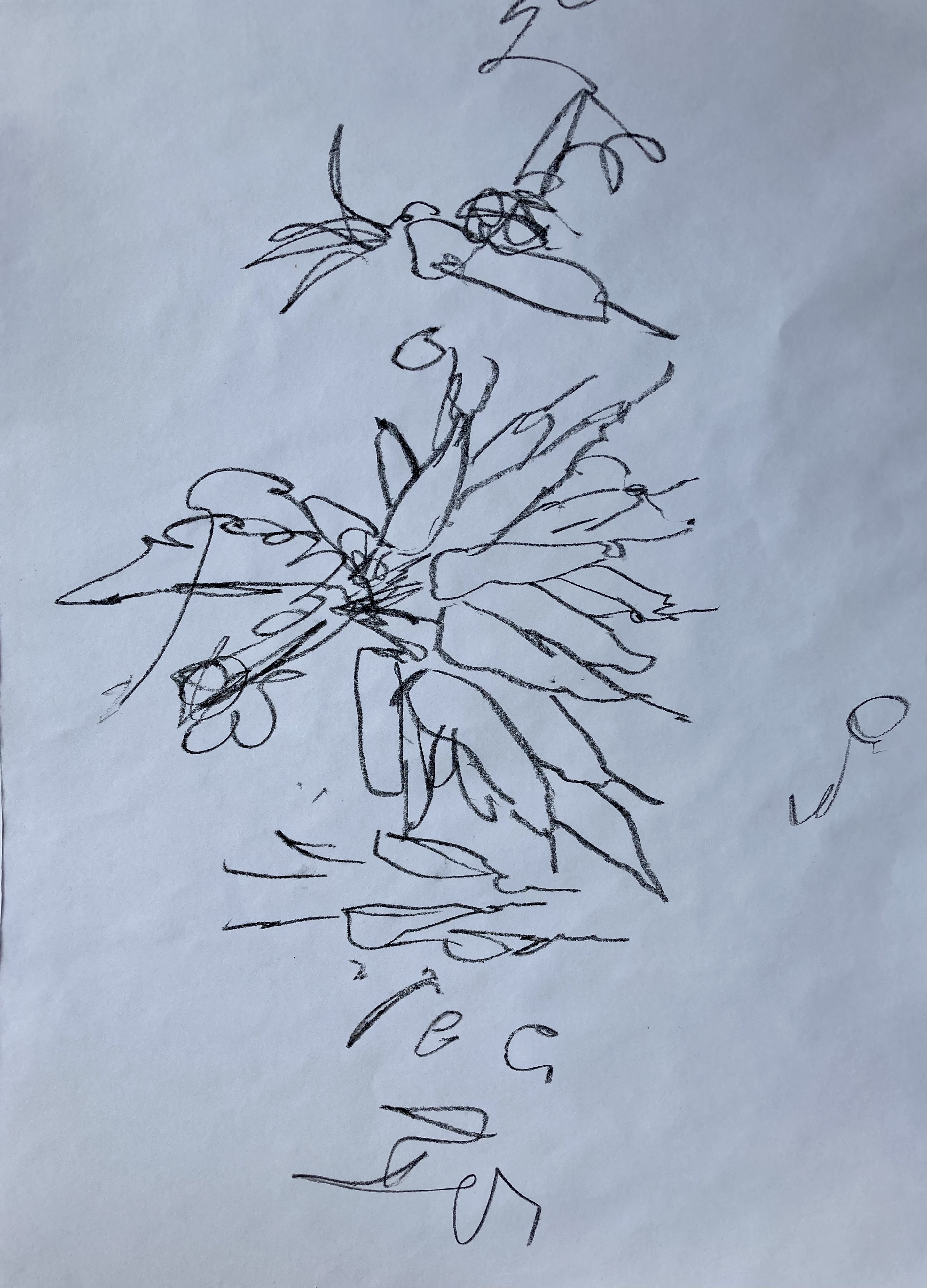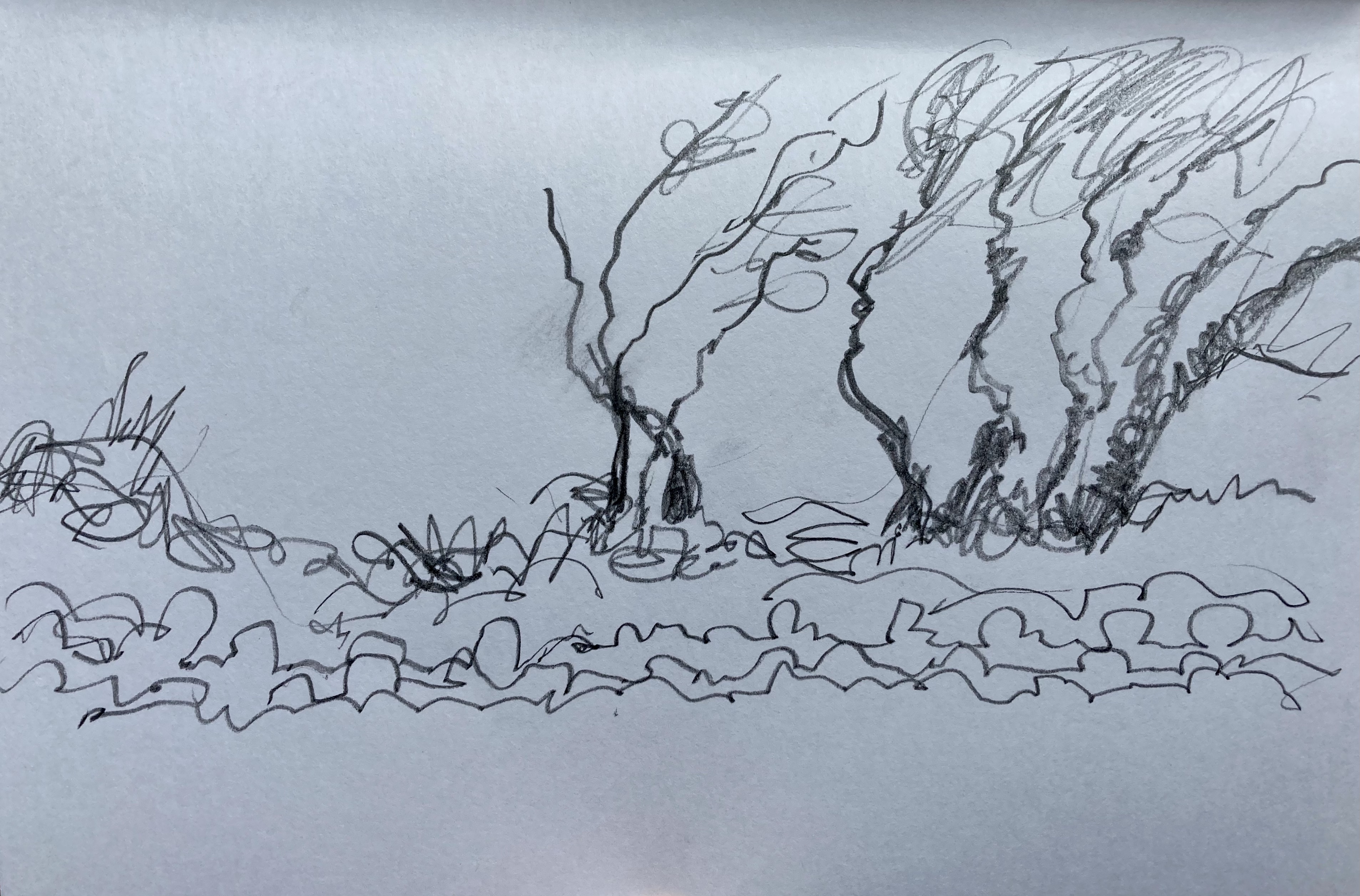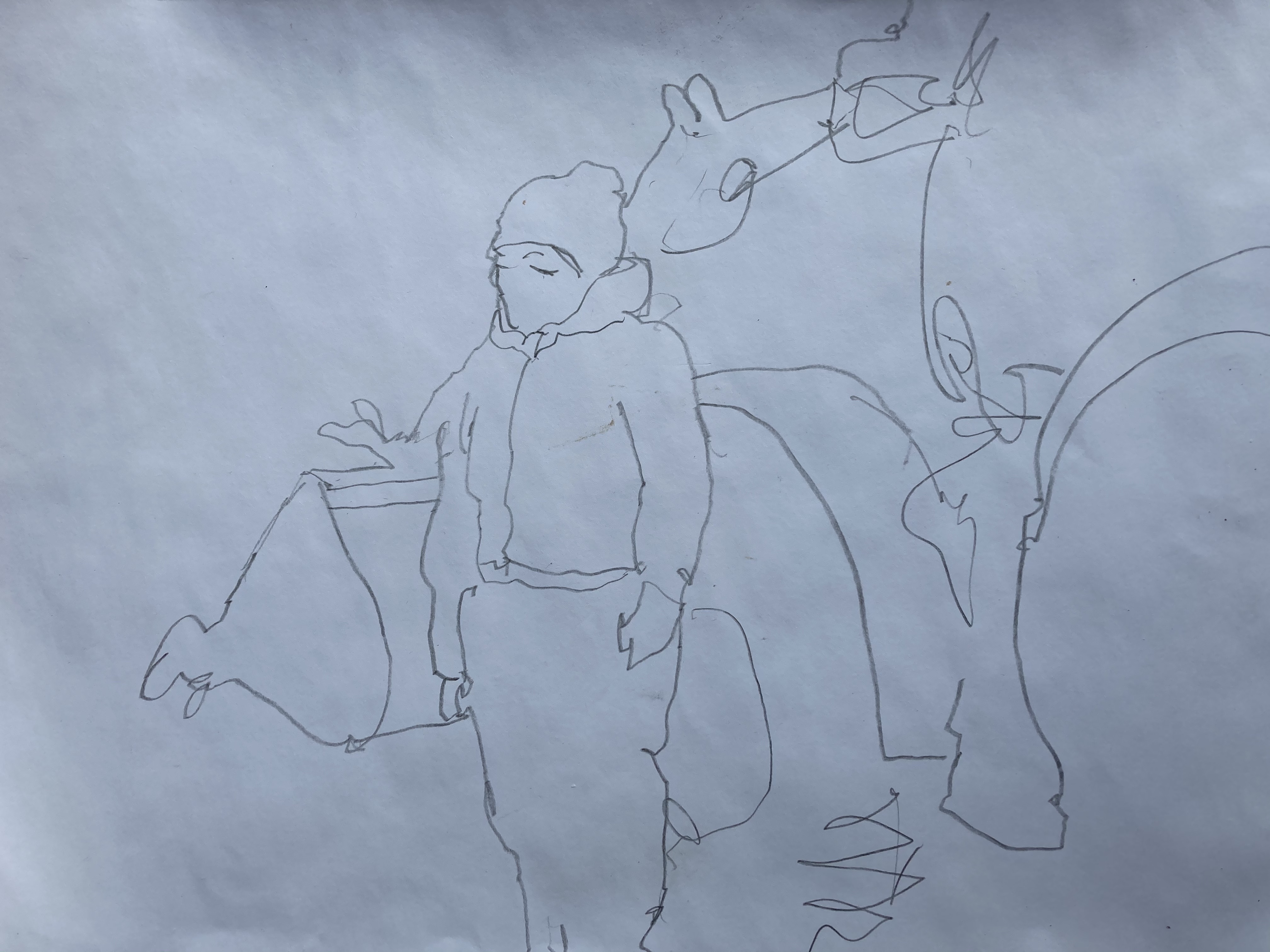 Then we returned to her potato shed where she had a team of 3 other people who work for her part time bagging potatoes. I drew the shed and took some more photos.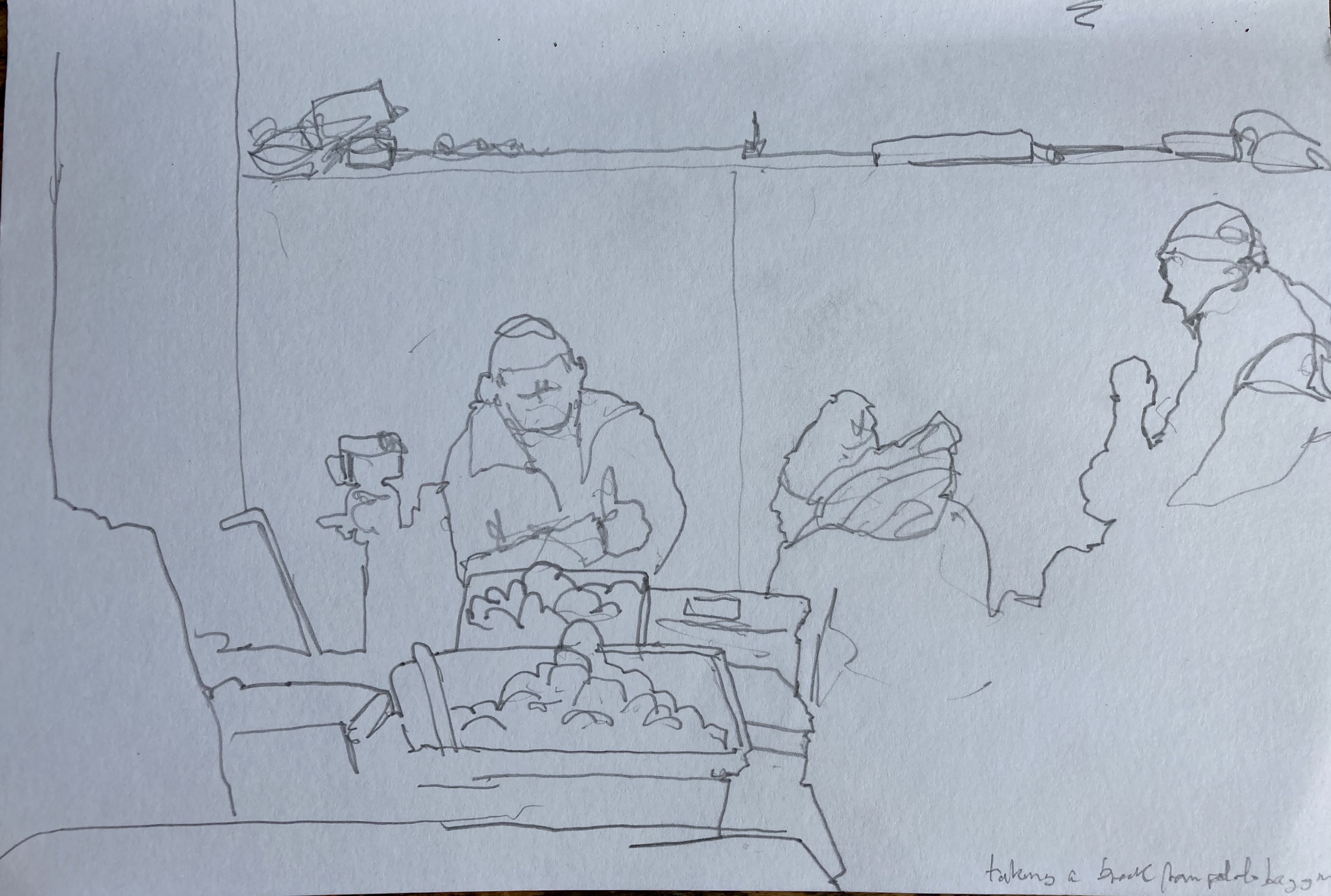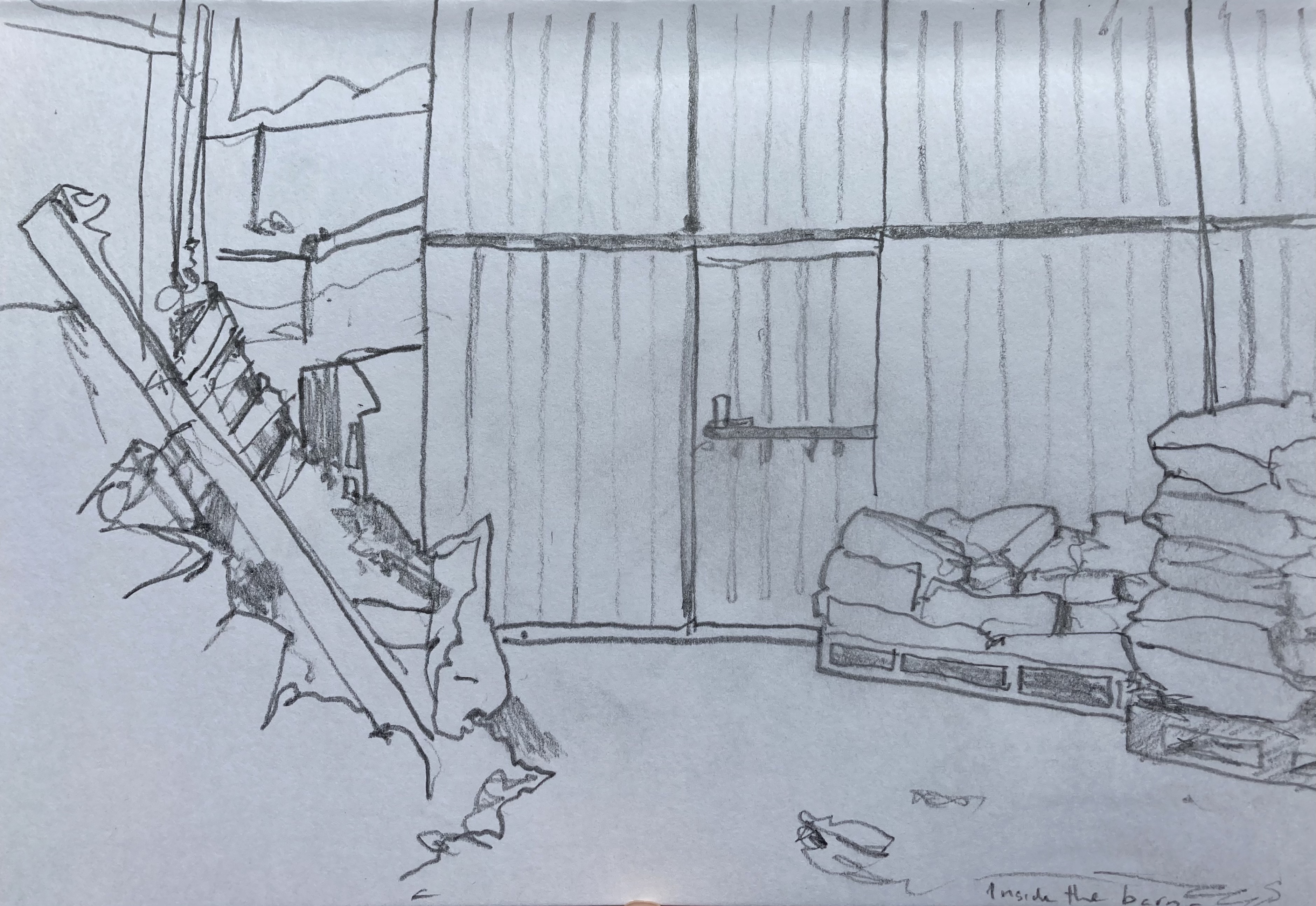 I felt that this visit was productive and yielded better drawings and also lots of good photos I can use. I want to get into the studio and work with with the drawings made from this visit, from last week's visit with Kaye and with Nancy Gavin, a couple of weeks before that. The landscape was very unforgiving in this place, and the field where the vegetables were growing was a huge open space, with winds sweeping straight in off the sea. Annie is a hugely resilient hard working individual who embodies my idea of the Eggs and Butter idea- finding a way to make a living out of what is around you.