I went to visit Kay yesterday in Athlacca, Co Limerick. I had made contact with Kay through my mother-in-law who has proved a useful source of contacts to access women in rural settings.
Kay lives in her family farm which is now run by her elder son. They built an extension onto the family farmhouse and Kay lives in this- it has its own entrance and she lives there independently from her son and family who occupy the main house. Kay is 69 and has 4 adult children, all of whom live either in Co Limerick or Clare. She was a school teacher, then brought up her family, worked on managing the farm as her husband died aged only 44, and returned to teaching as a resource teacher when her kids were older.
She is very involved in her community, she runs outings and organises meetings and groups, and brings people to their chemotherapy treatments on a weekly basis. She was making Christmas wreaths yesterday for the church she attends, which she does all the flowers for.
She struck me as a very strong, independent minded person. She has grown up and lived in this area all her life. She fed the hens, and worked on her Christmas wreaths that she makes for family and friends while I was there. I made several sketches, which were only ok, but they do give some sense of the place. I added a bit to them this morning. One drawing has a cup of coffee spilt all over it, by me :)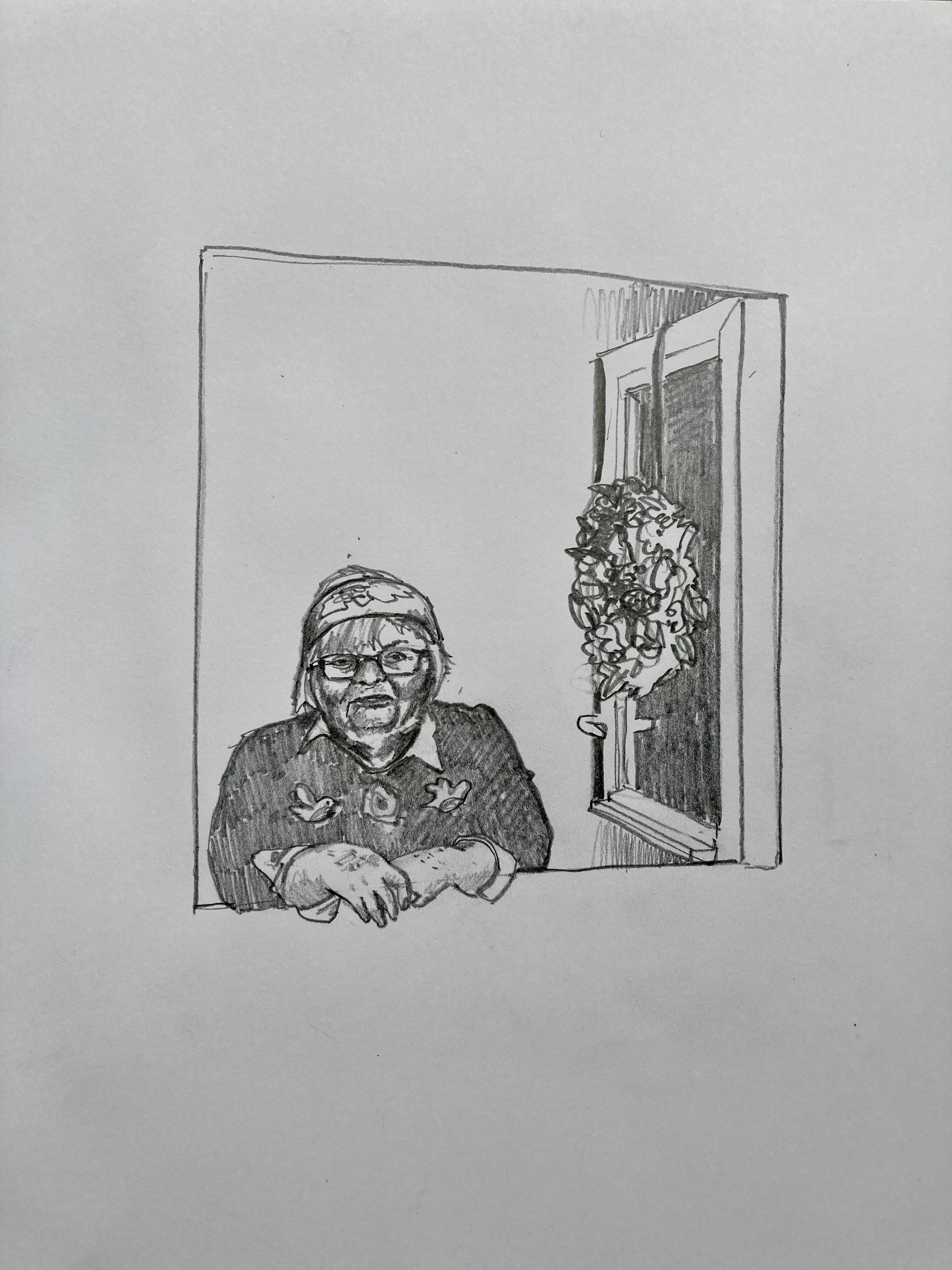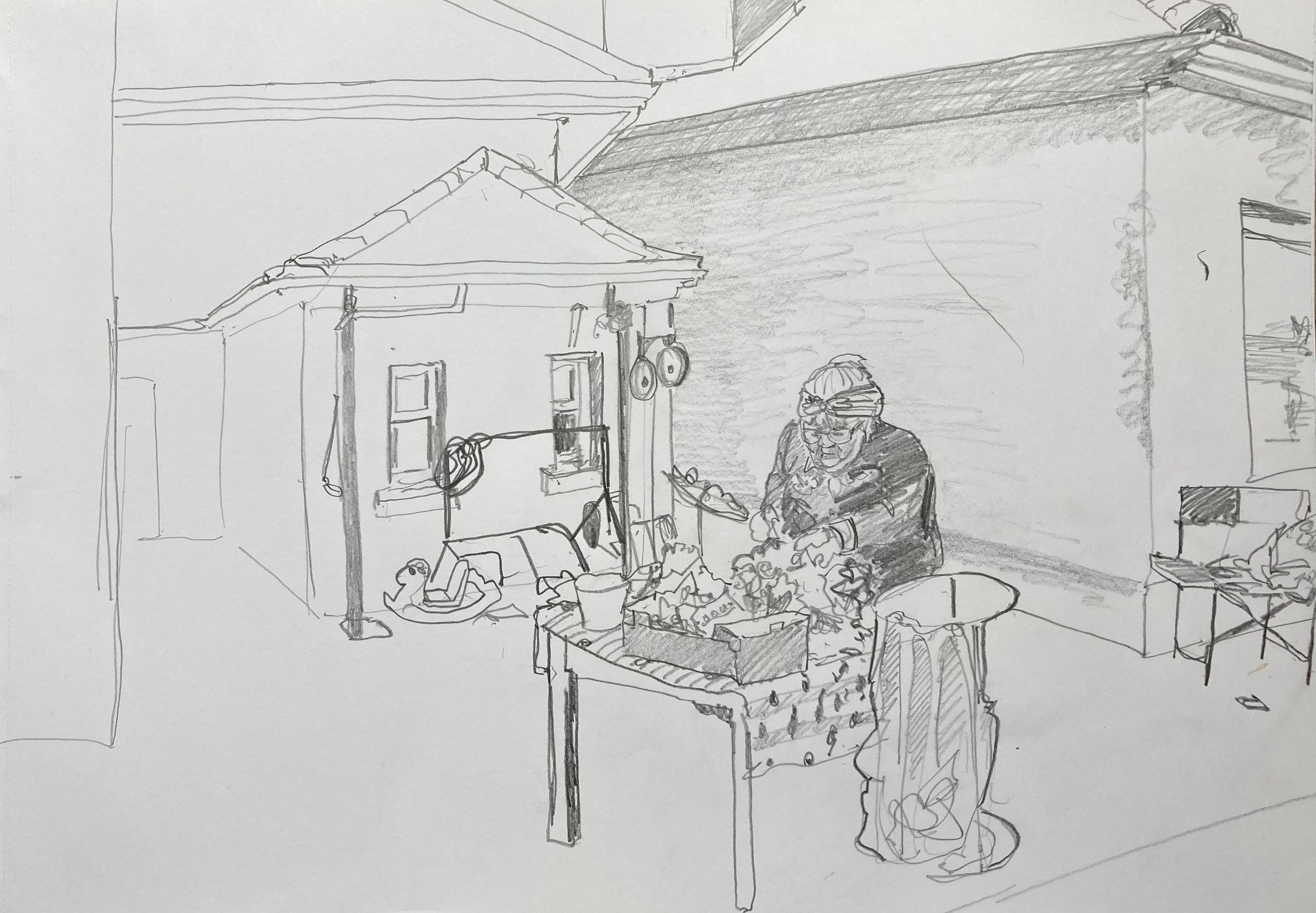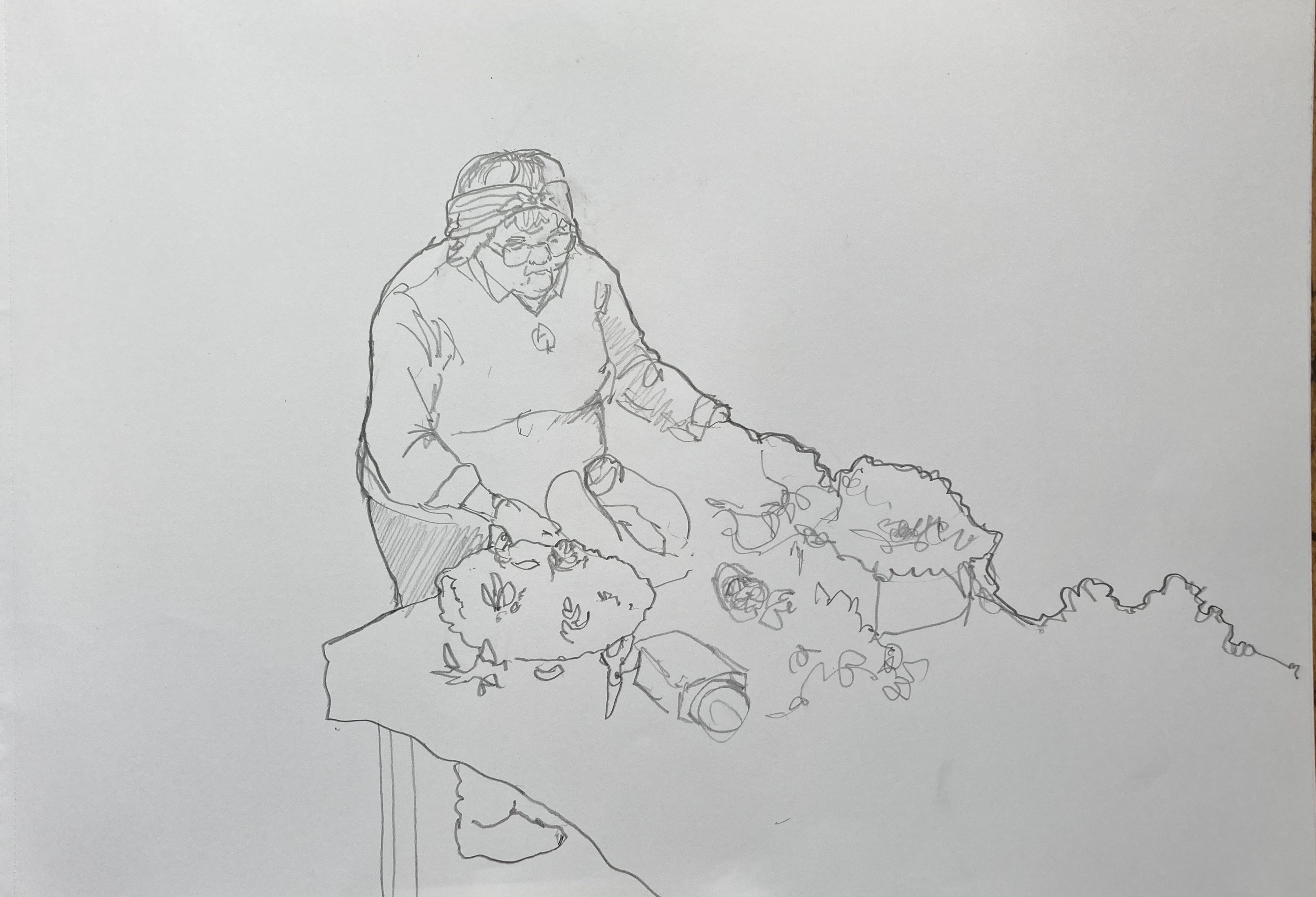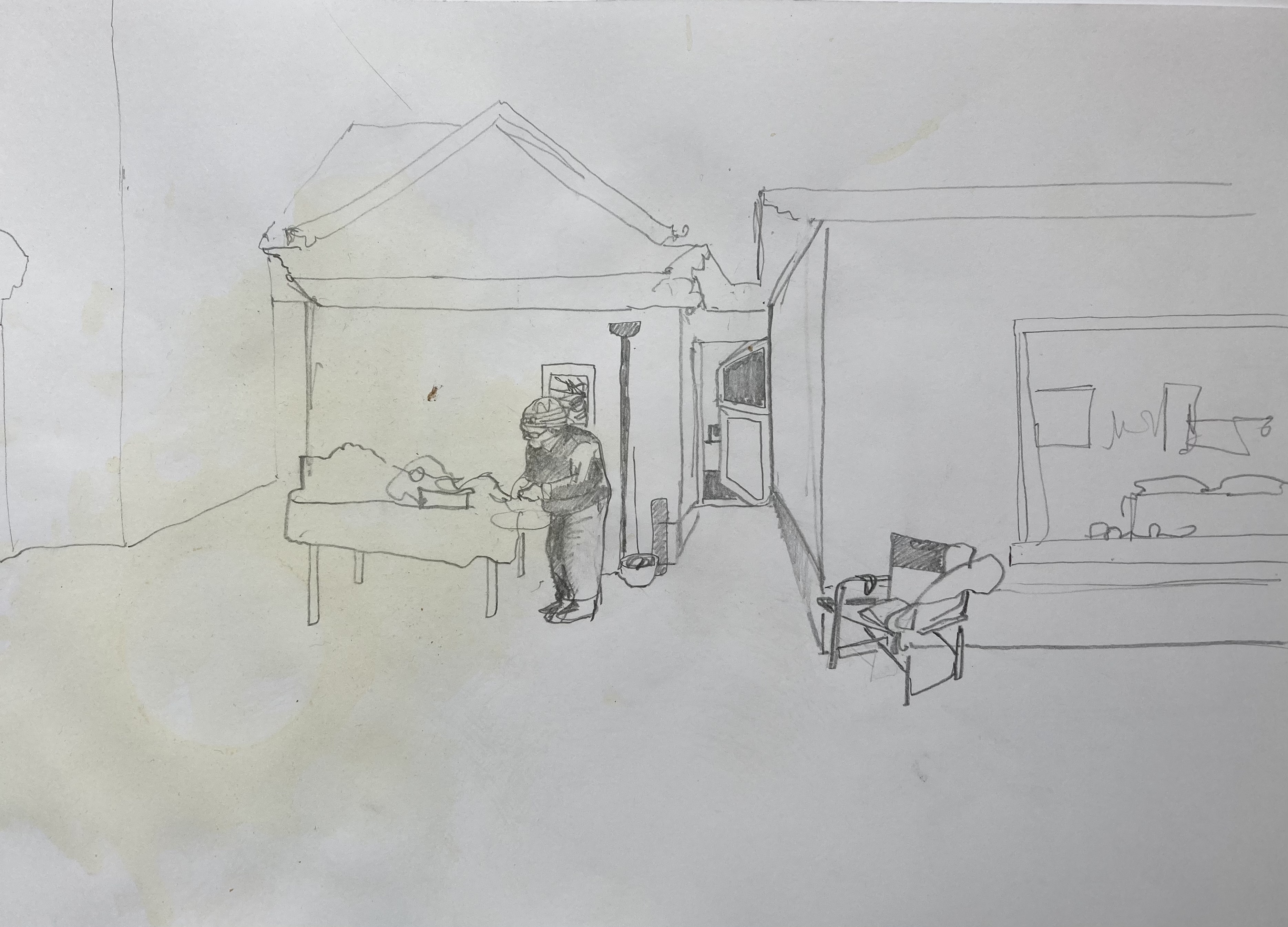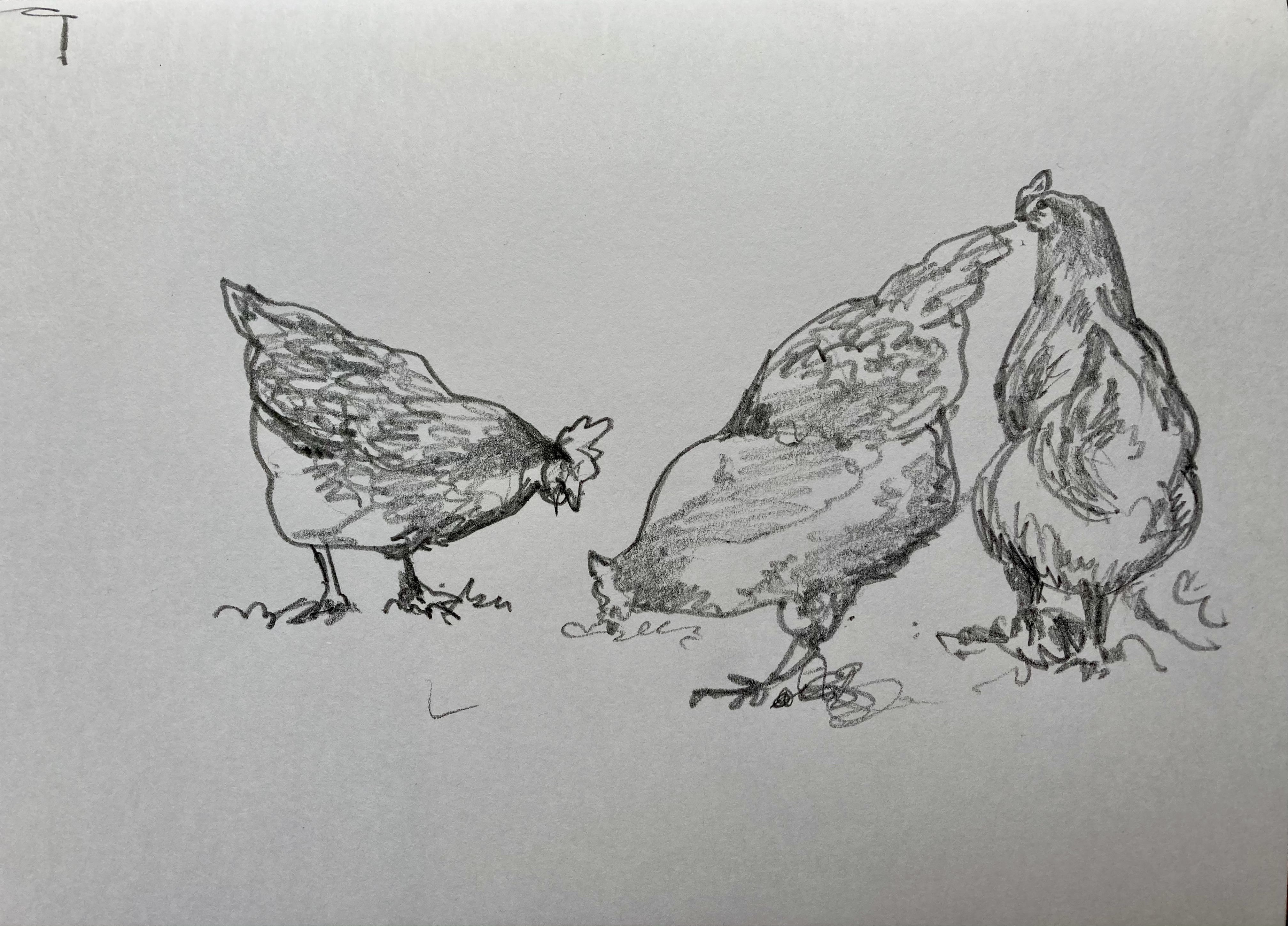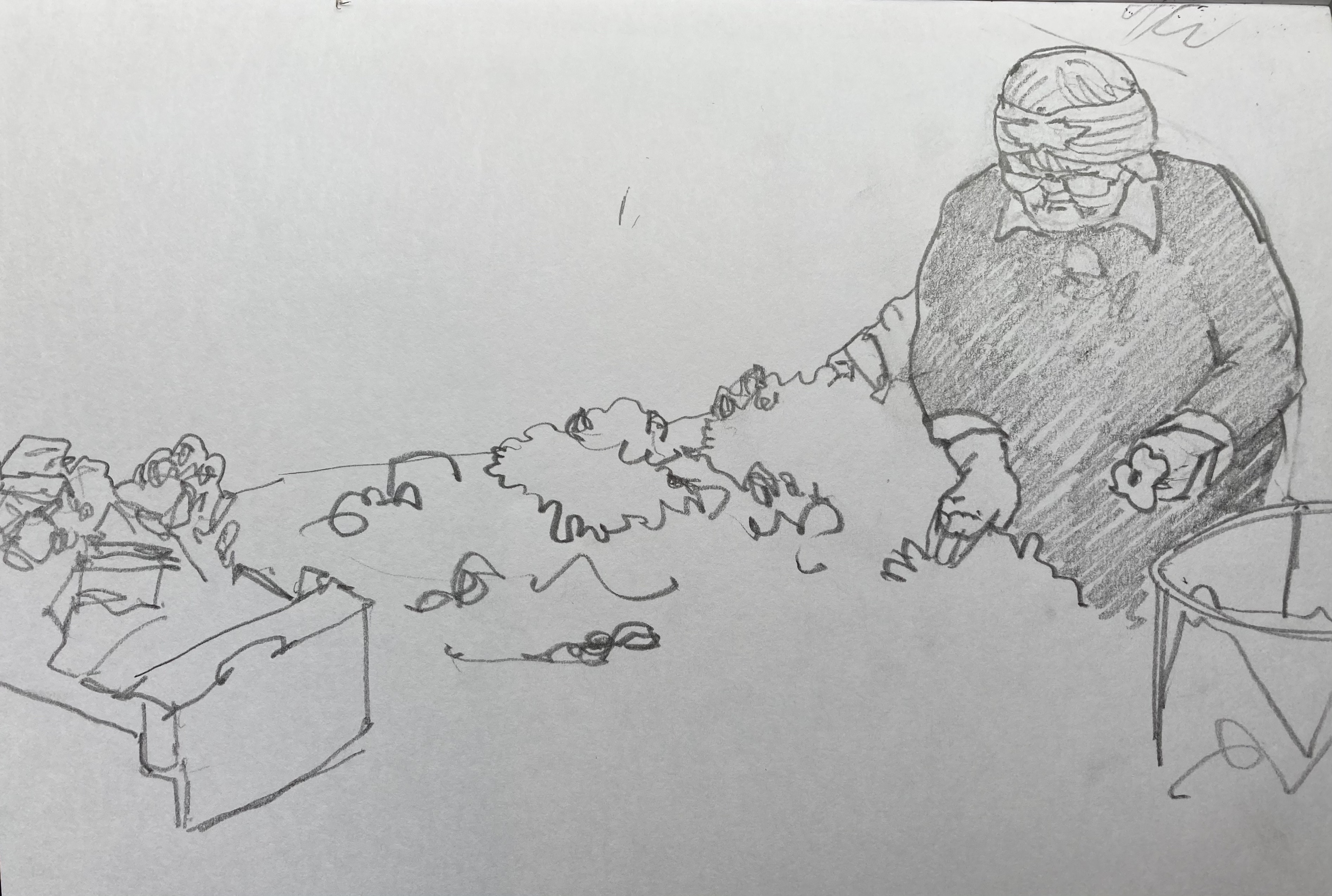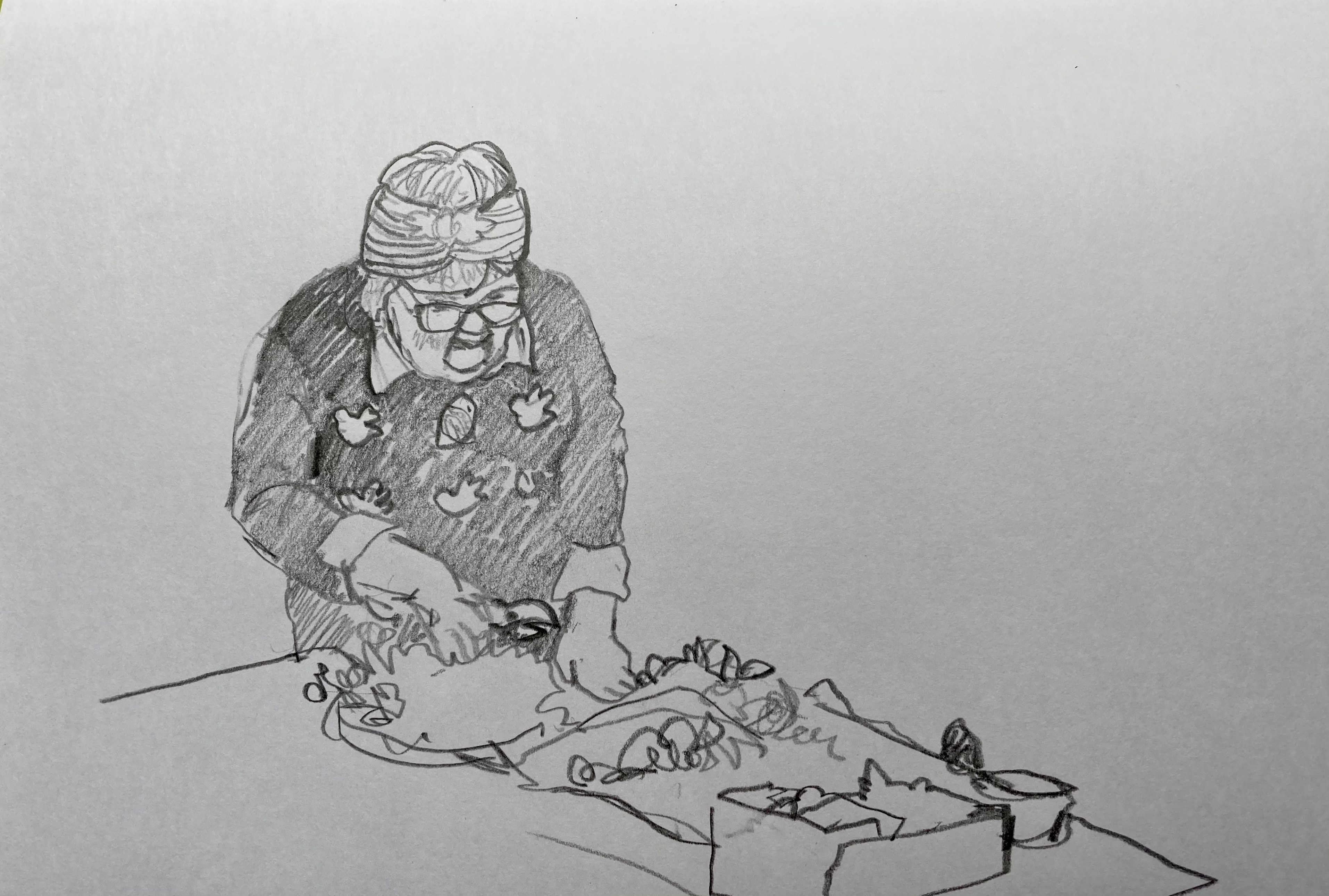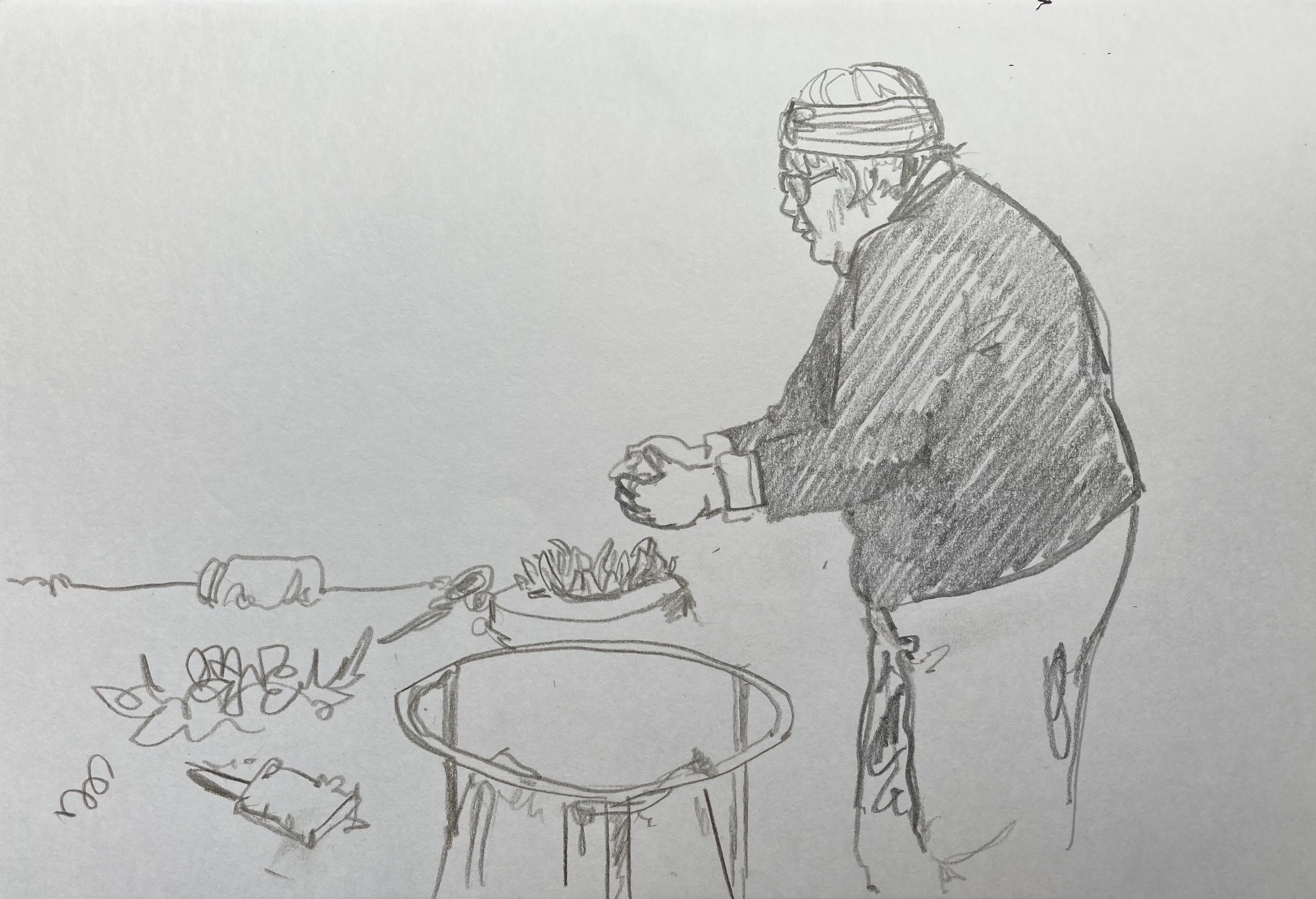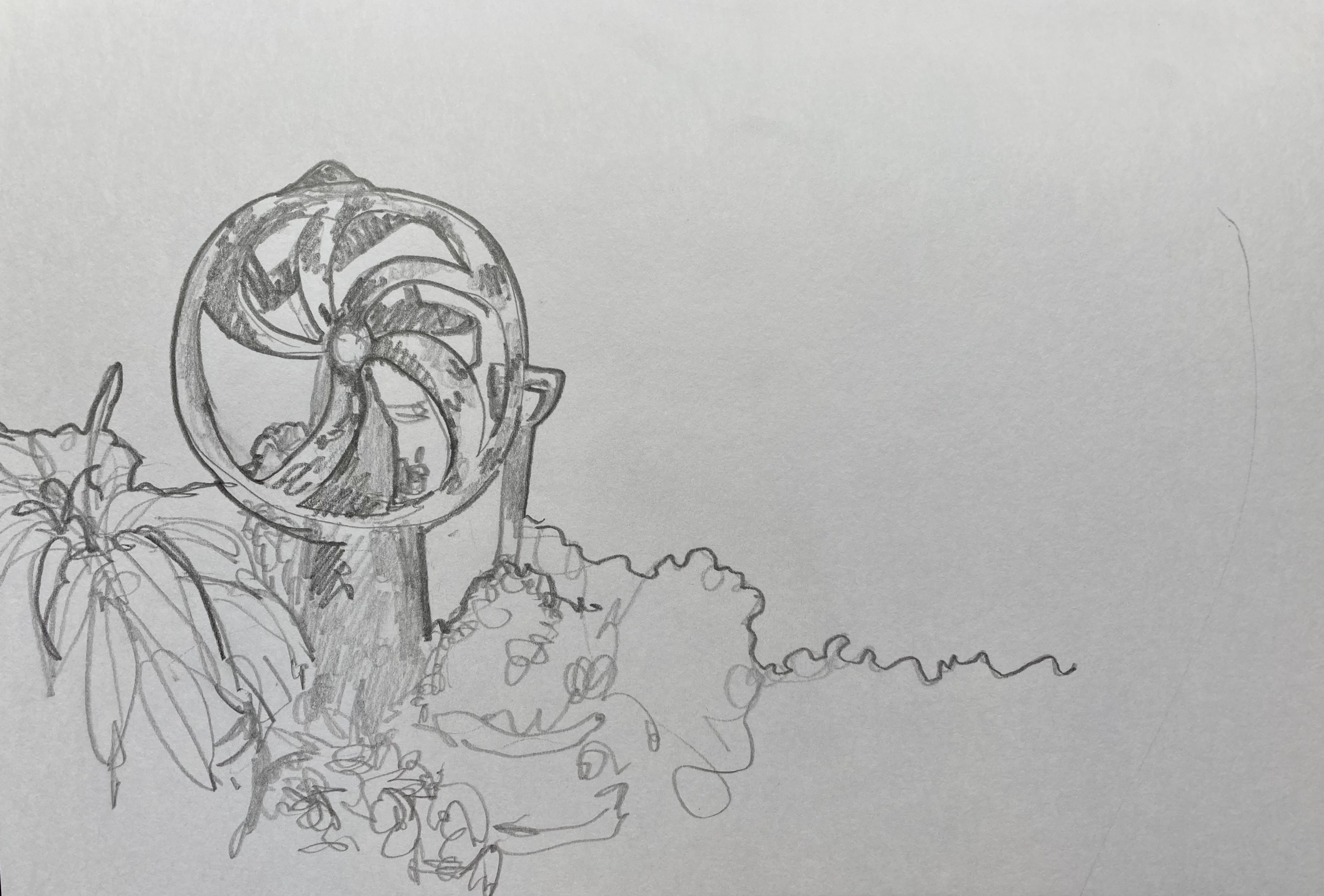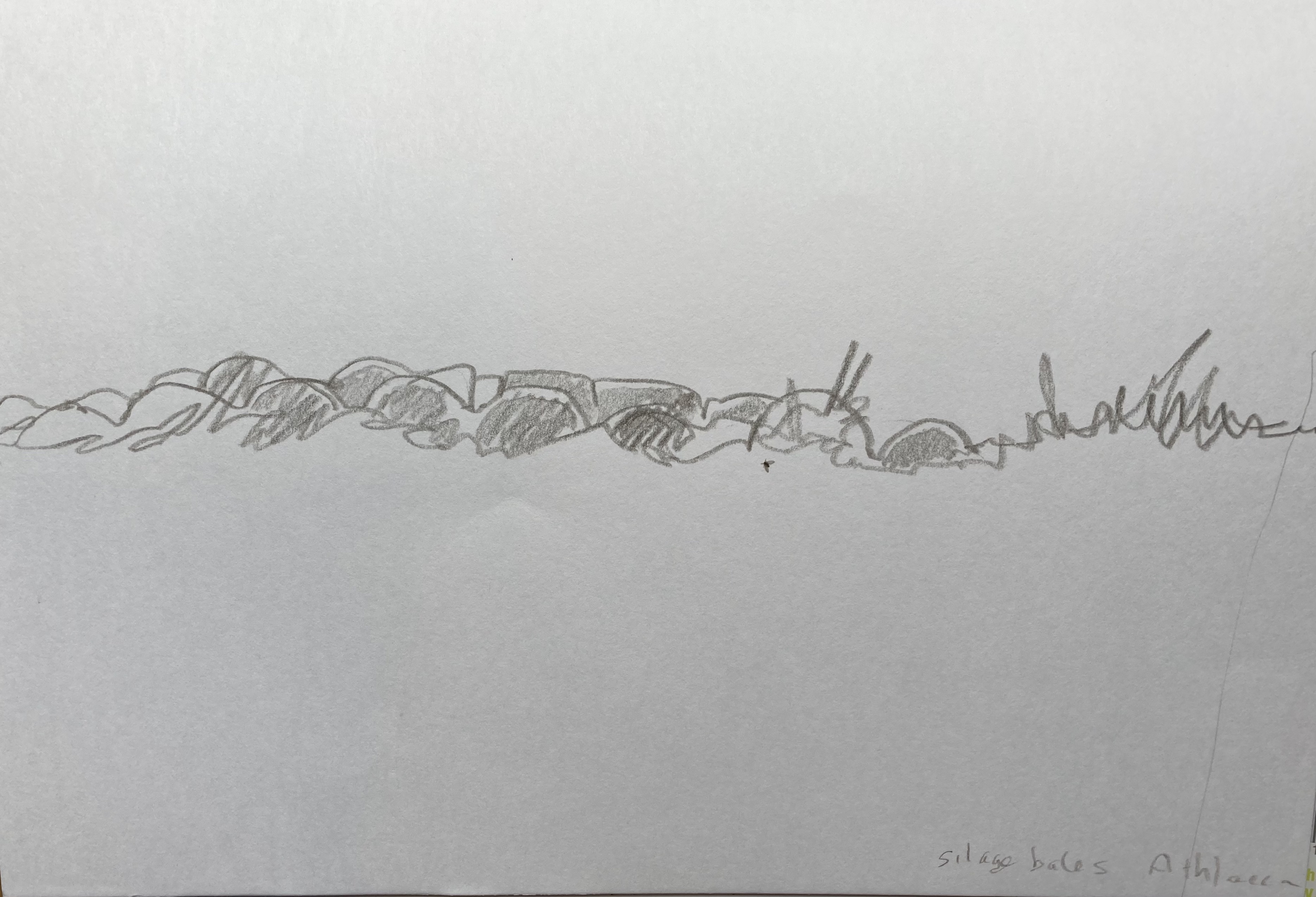 The next thing to do is get into the studio and convert some of these drawings to my brown paper and see how they transfer. I want to see how they look, plus the drawings of Nancy Gavin last week. I want to add more work to the brown paper roll I have made, and see what it plus some of the other pieces look like after having had some separation from them. The lines that can be seen in the drawings here will work well on the brown paper roll piece.