What I have been doing is progressing my schools and mural work. I got into Scoil Christ Ri today (finally a day with mostly no rain) and made progress on the top 1/2 of the mural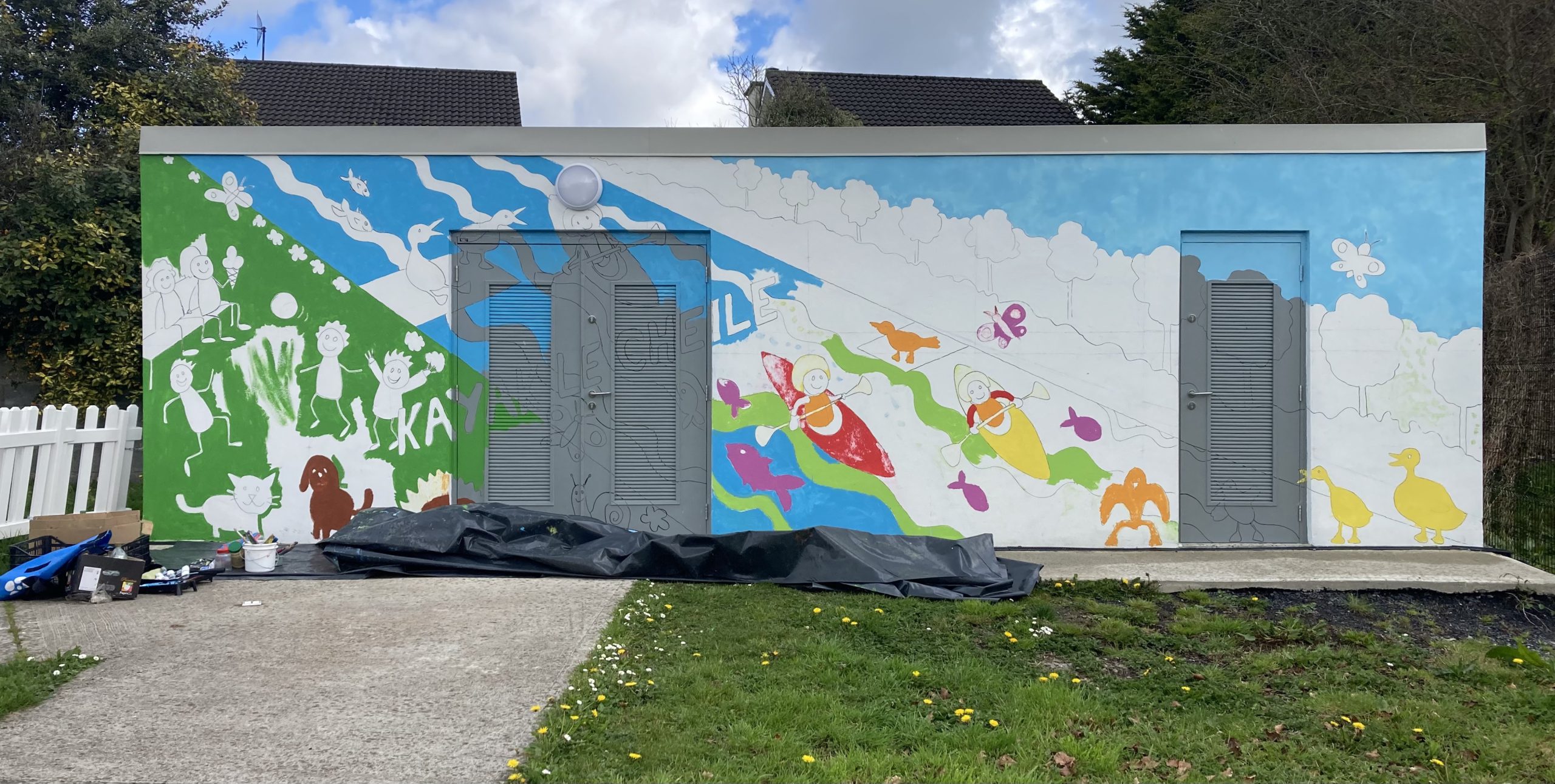 This is a BIG wall, this photo does not show how big it is. It is def too ambitious for the BLAST hours but too late now. It was a good challenge to draft it also. The design is based on the kids drawings.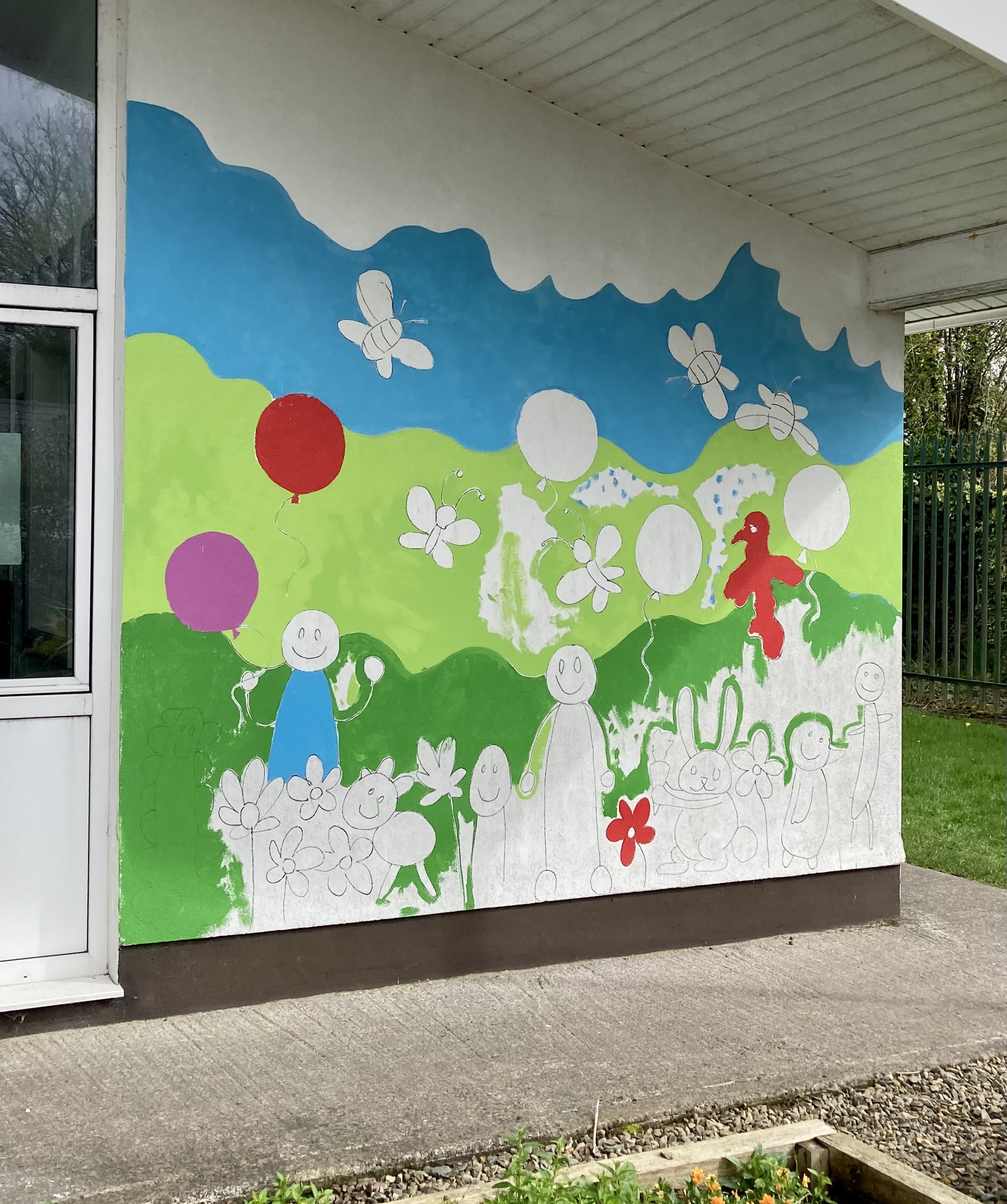 This one is in St Annes and is about a 1/4 the size of the Scoil Chriost Rí one. Same set up as the last time. Feel a bit more in control of it now. Also been working with Mural Maker to learn how to super impose images onto a wall to trace them. Hope to finish my garda box and my fireperson box asap this way too. its a balls to set up but I think it will be worth it as could massively help in the future. All this has been done within and around the non stop rain and drizzle of Co Clare, which means projects like these literally take 3 times as long to finish.