Last week I spied a lady holding hands with her small child, about junior infant level looking, and took a sneaky shot of them walking towards a supermarket. See below: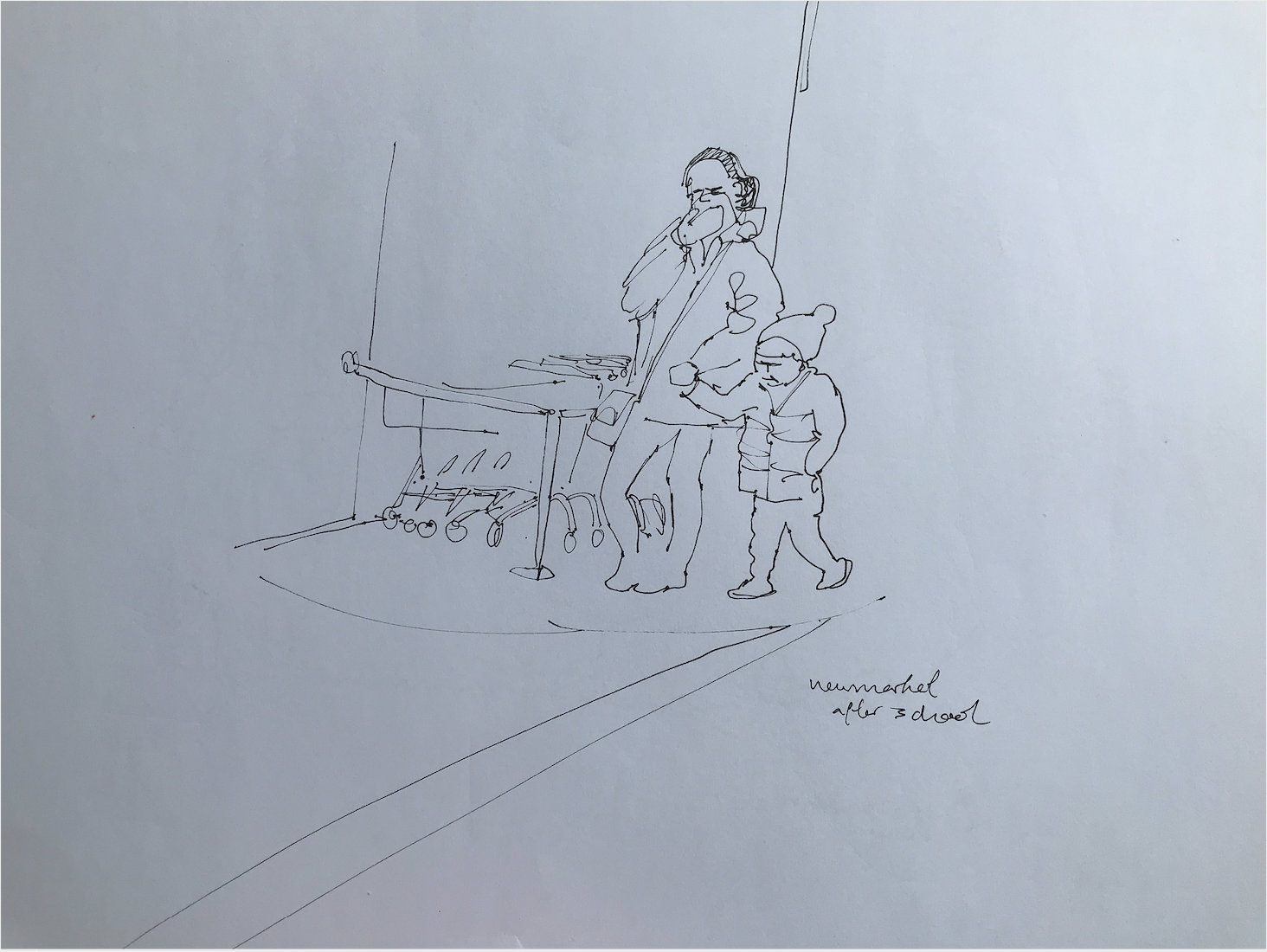 I am looking at this drawing again, and have tried making drawings of the shapes as opposed to trying to make finished 'drawings' that resemble something. I made these yesterday and am looking at them today in order to have given myself some space from them. It's about simplifying the shape and seeing whats left. Still using my beloved banana brown paper which gives me licence to draw in a different way. It becomes not about making a drawing, but about running a pen along an uneven surface.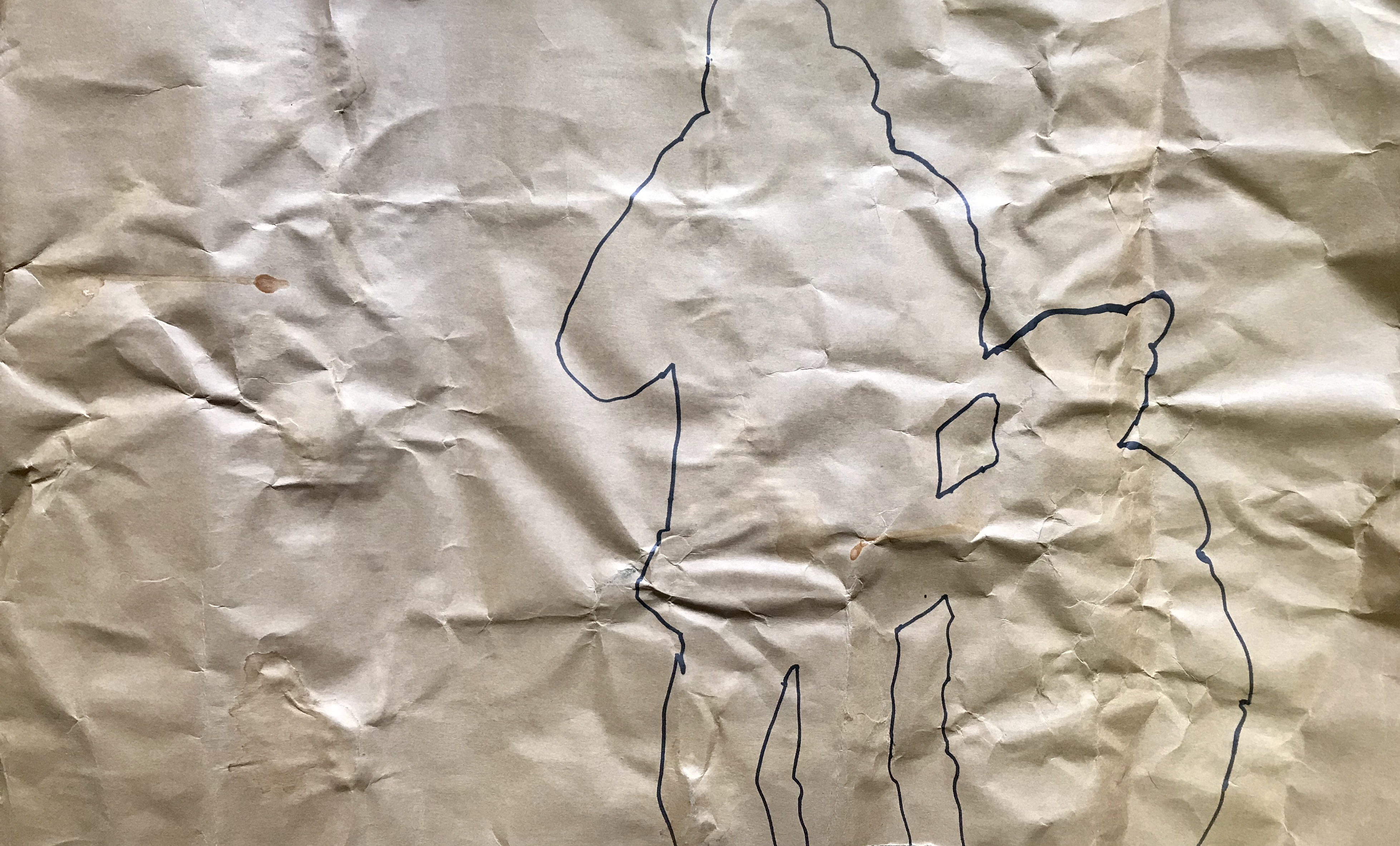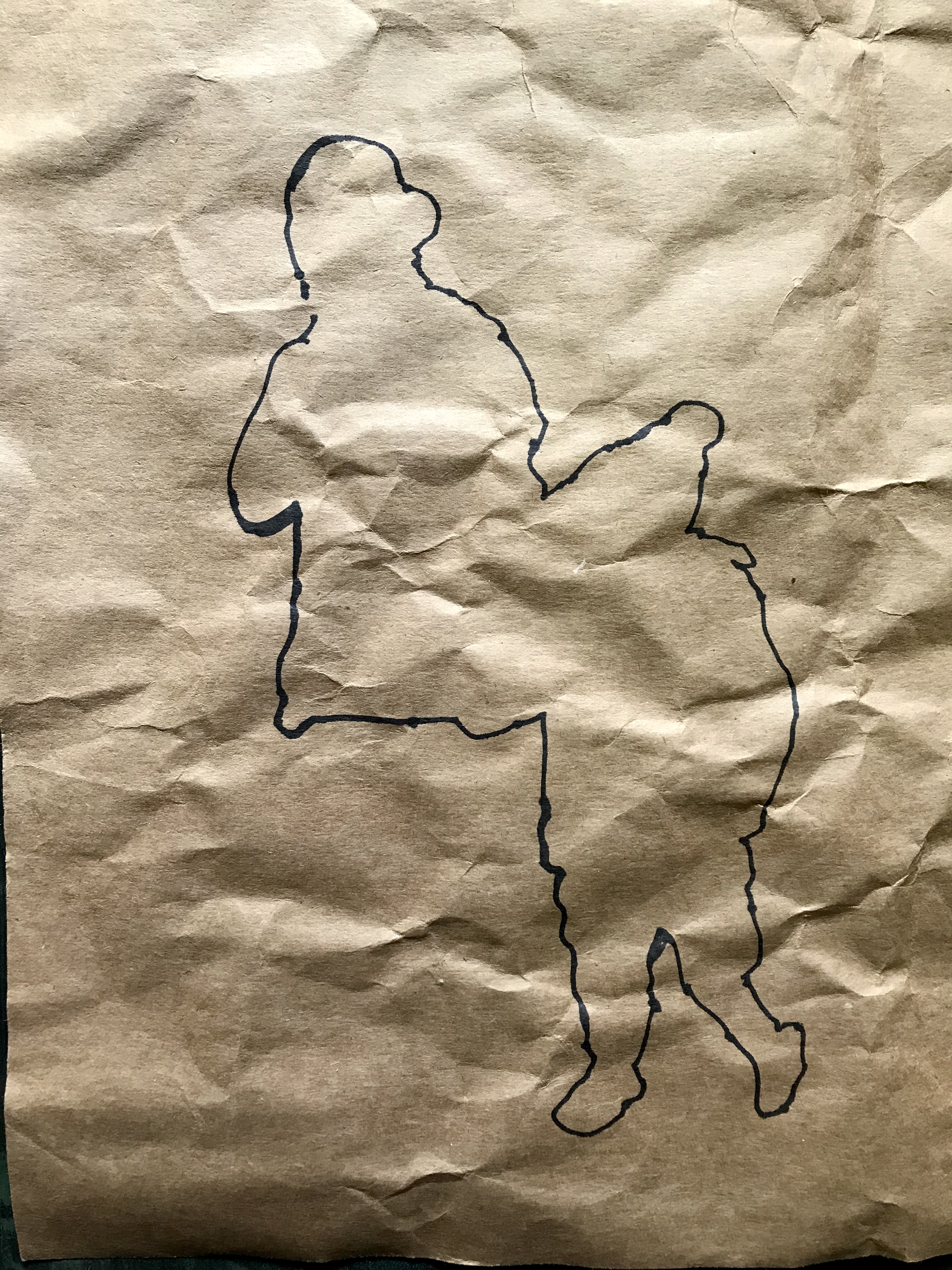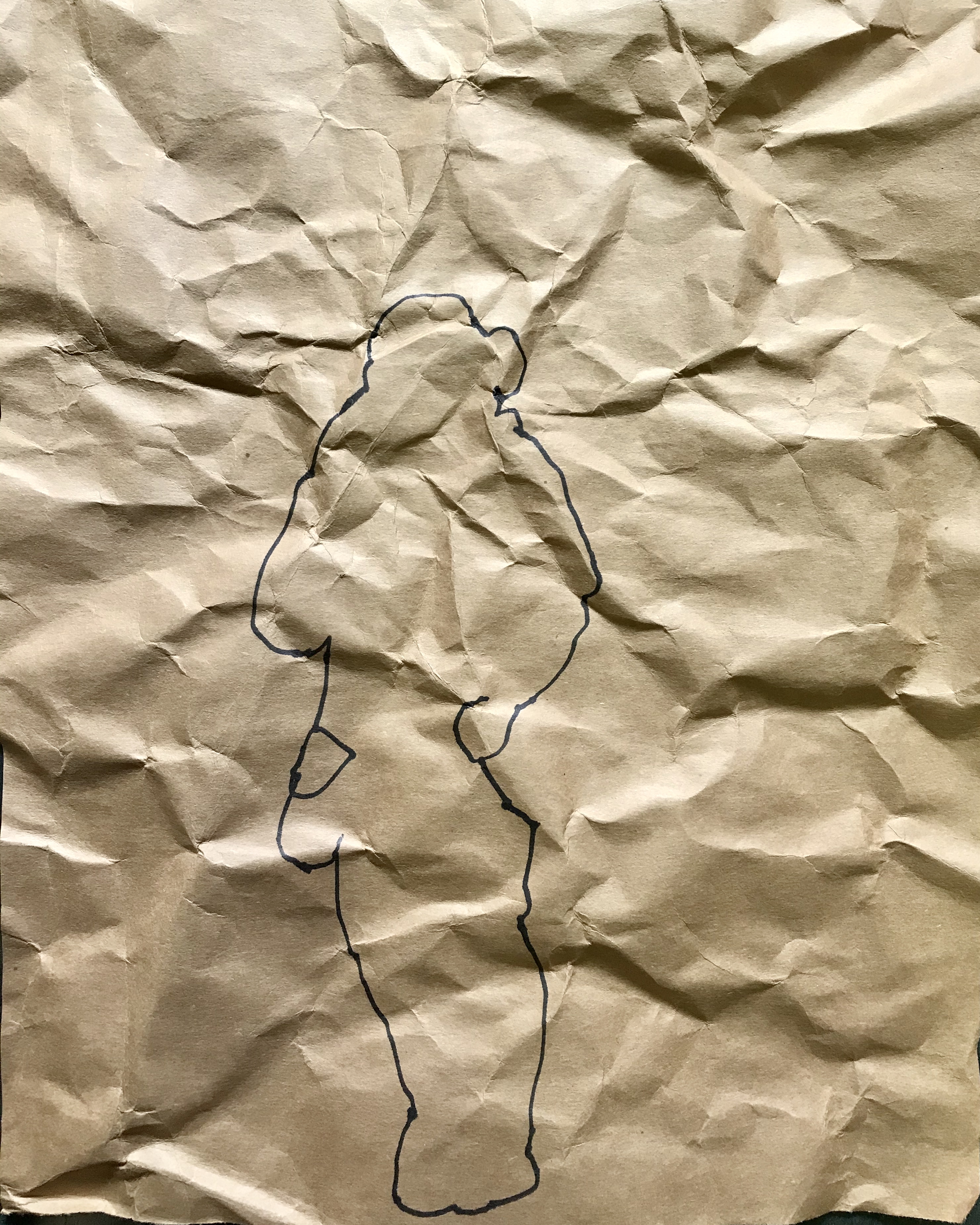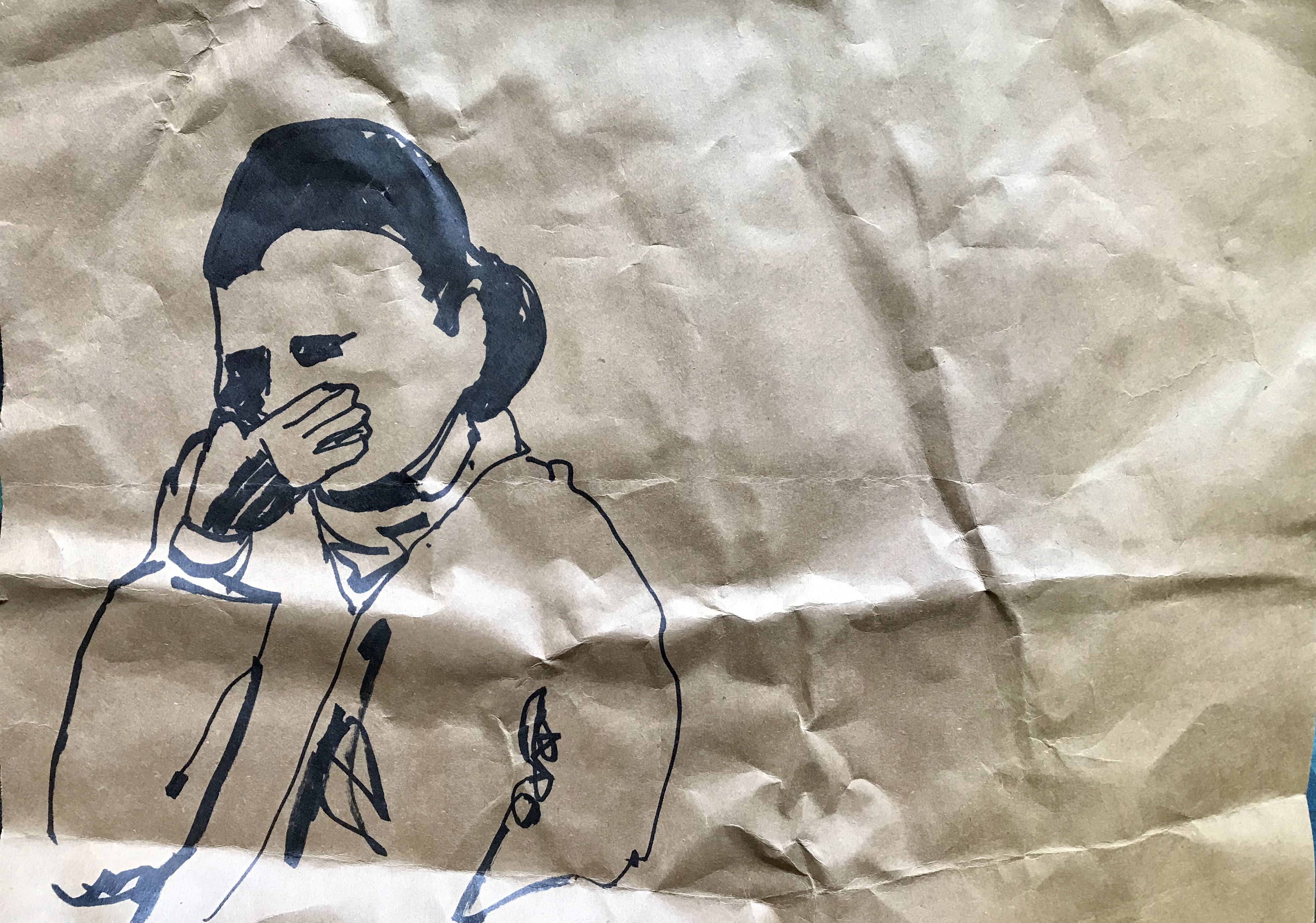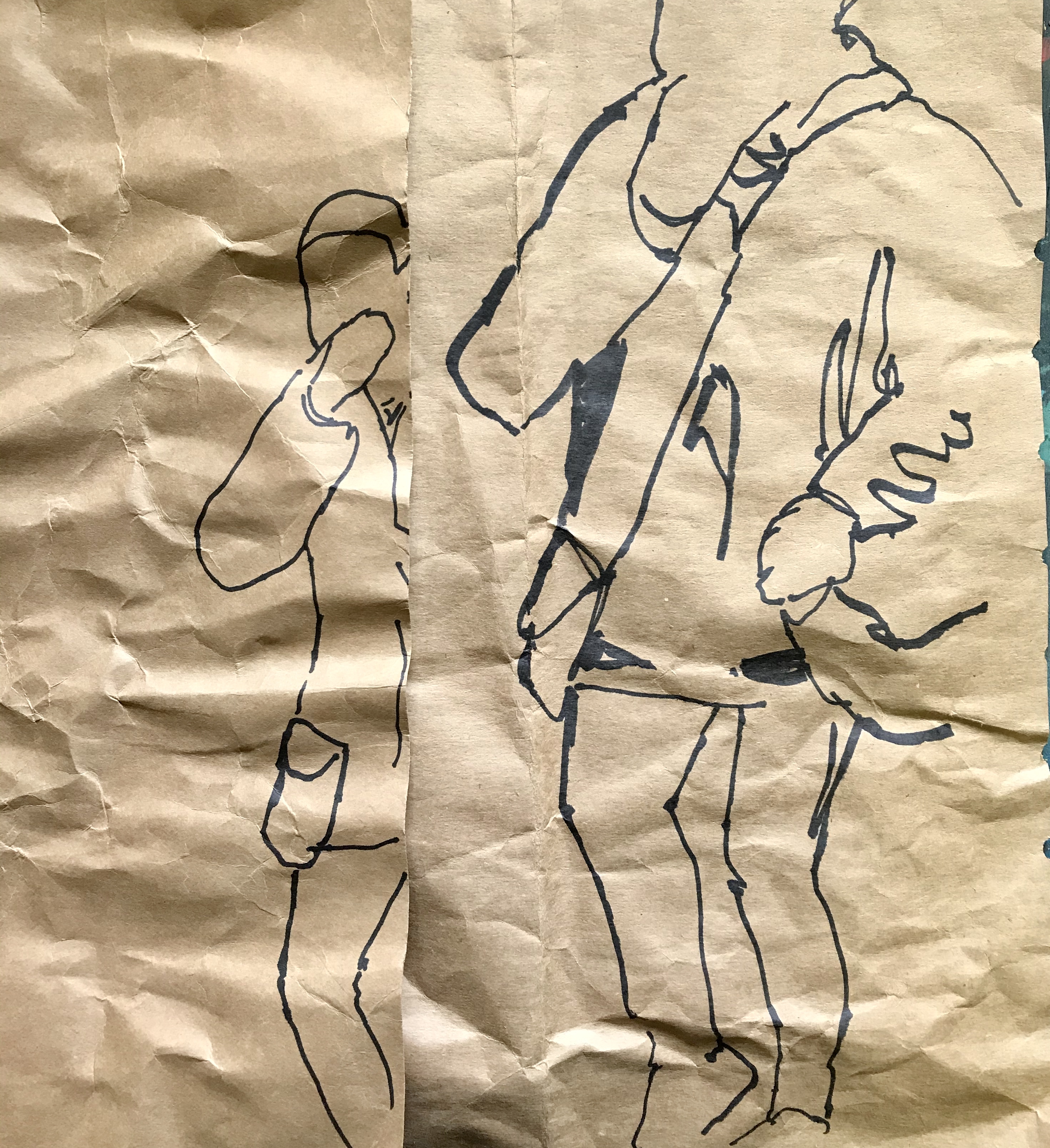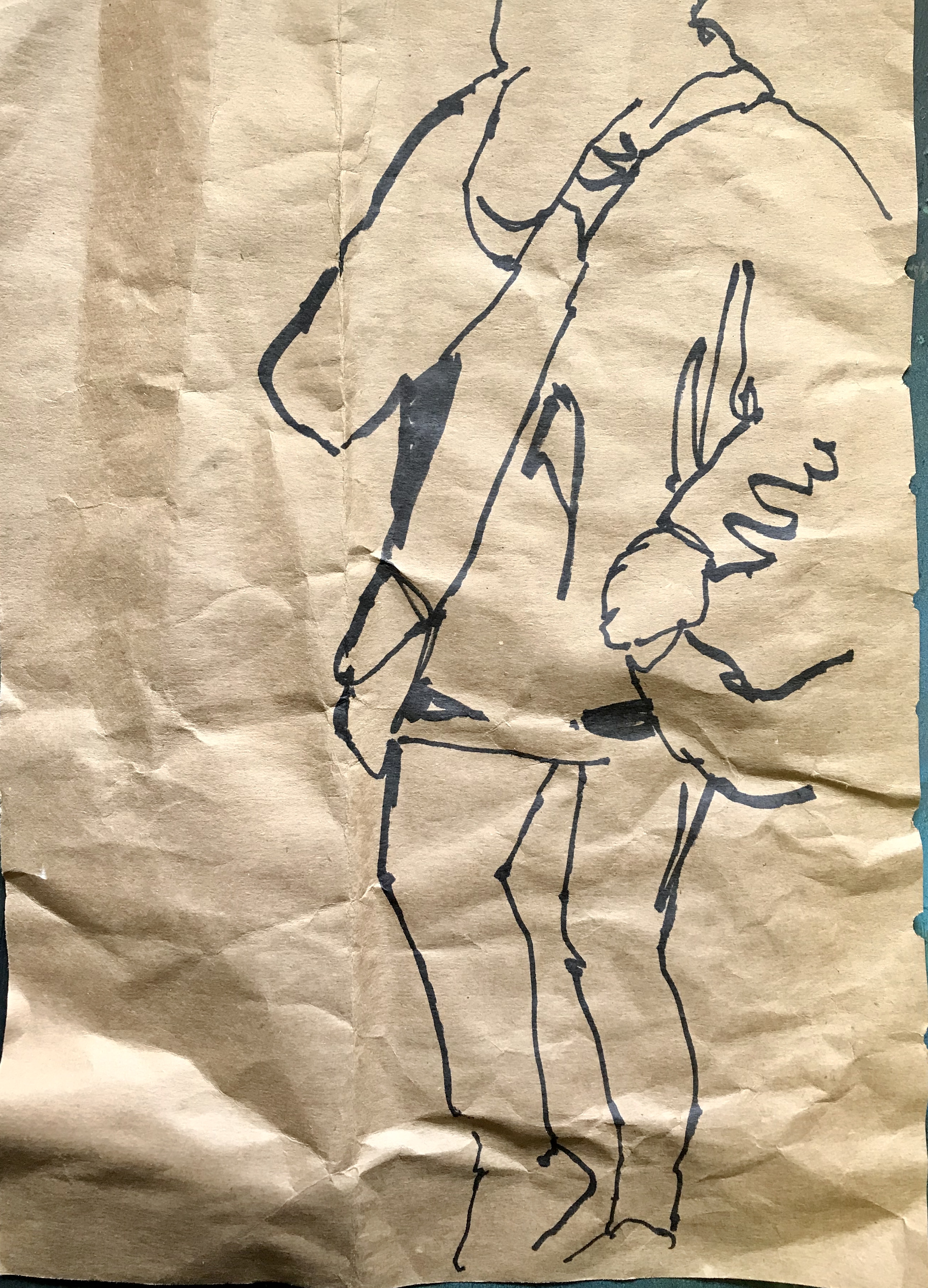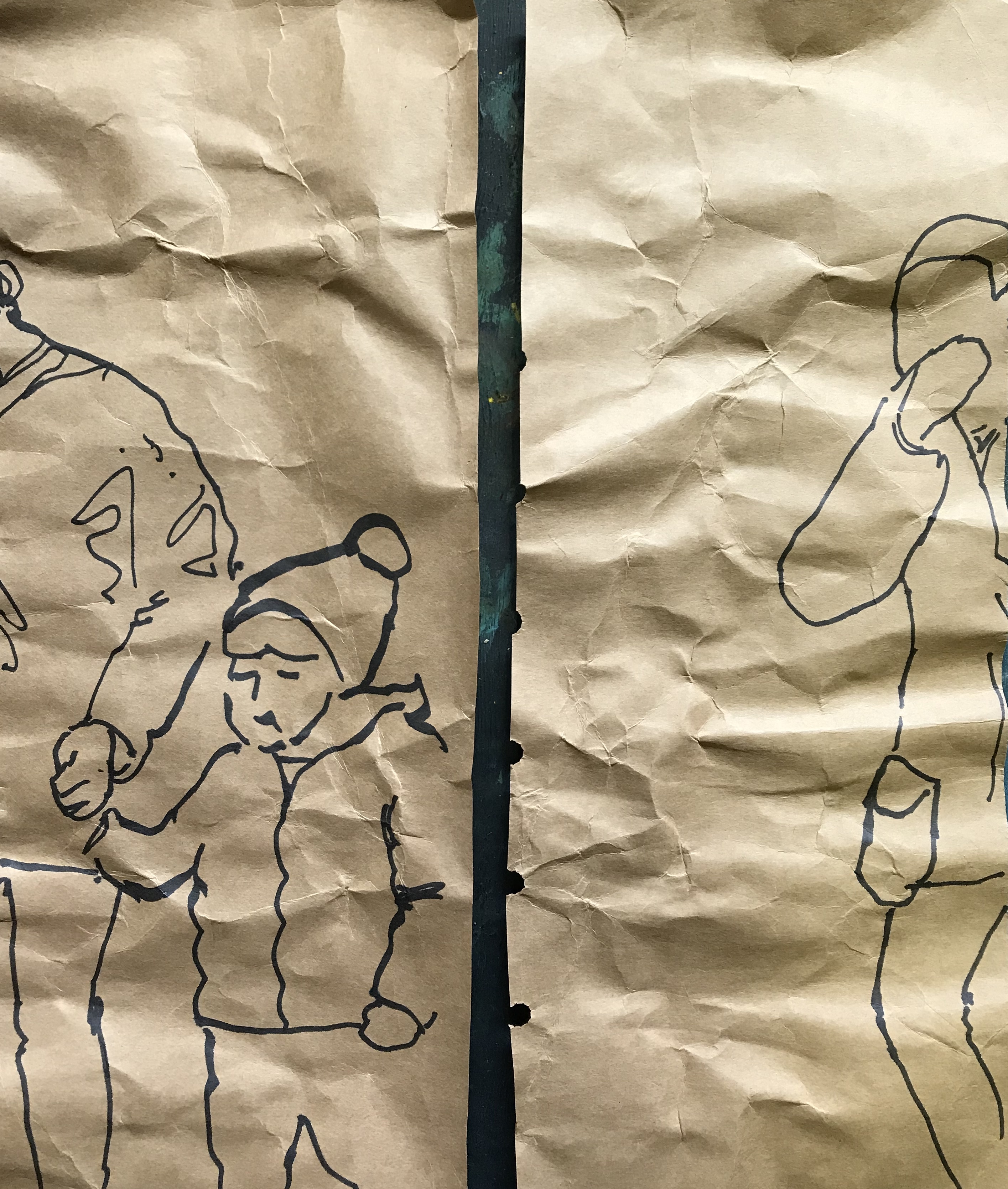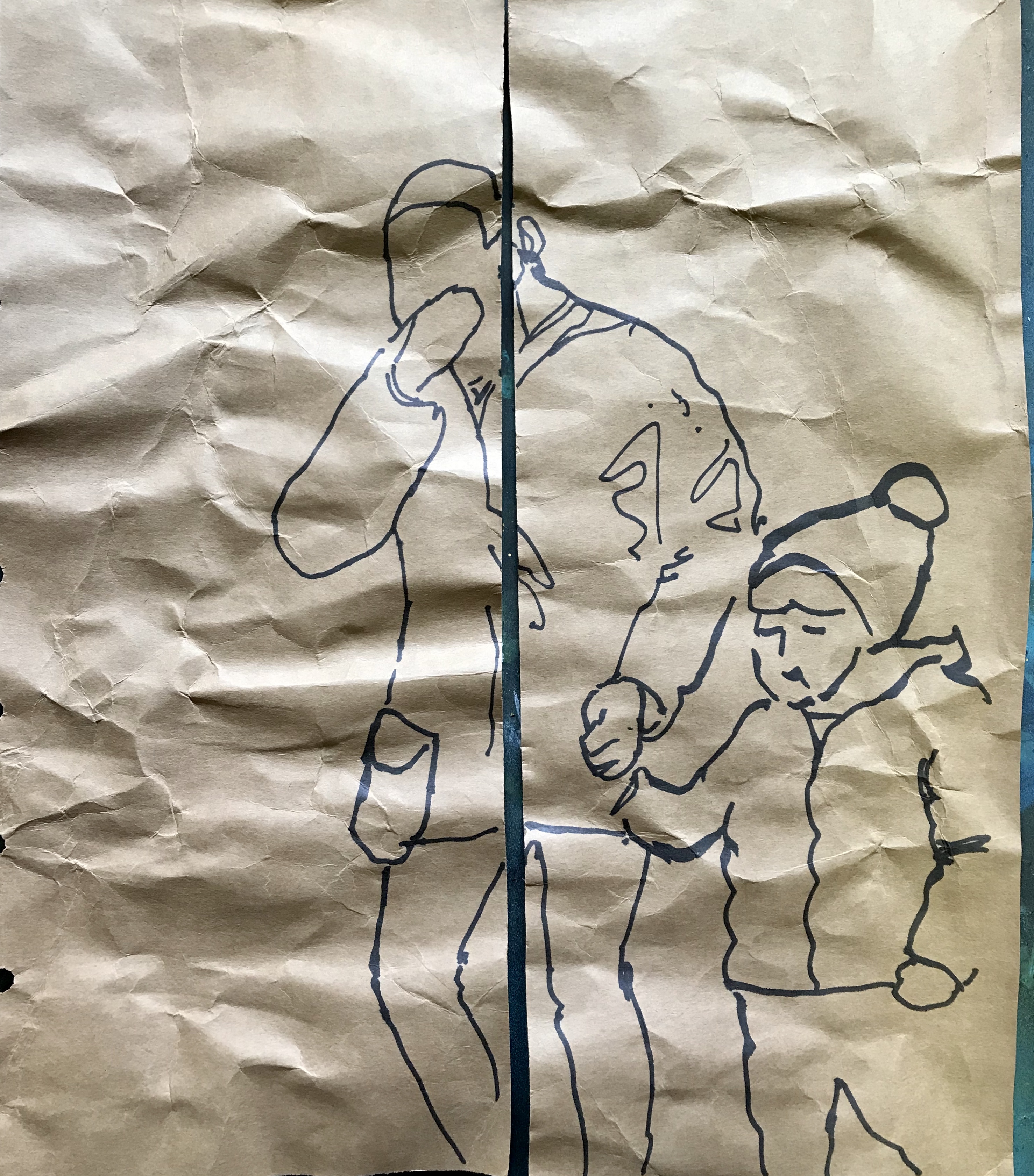 I can see now that the most pared back ones work best. top right and middle left.