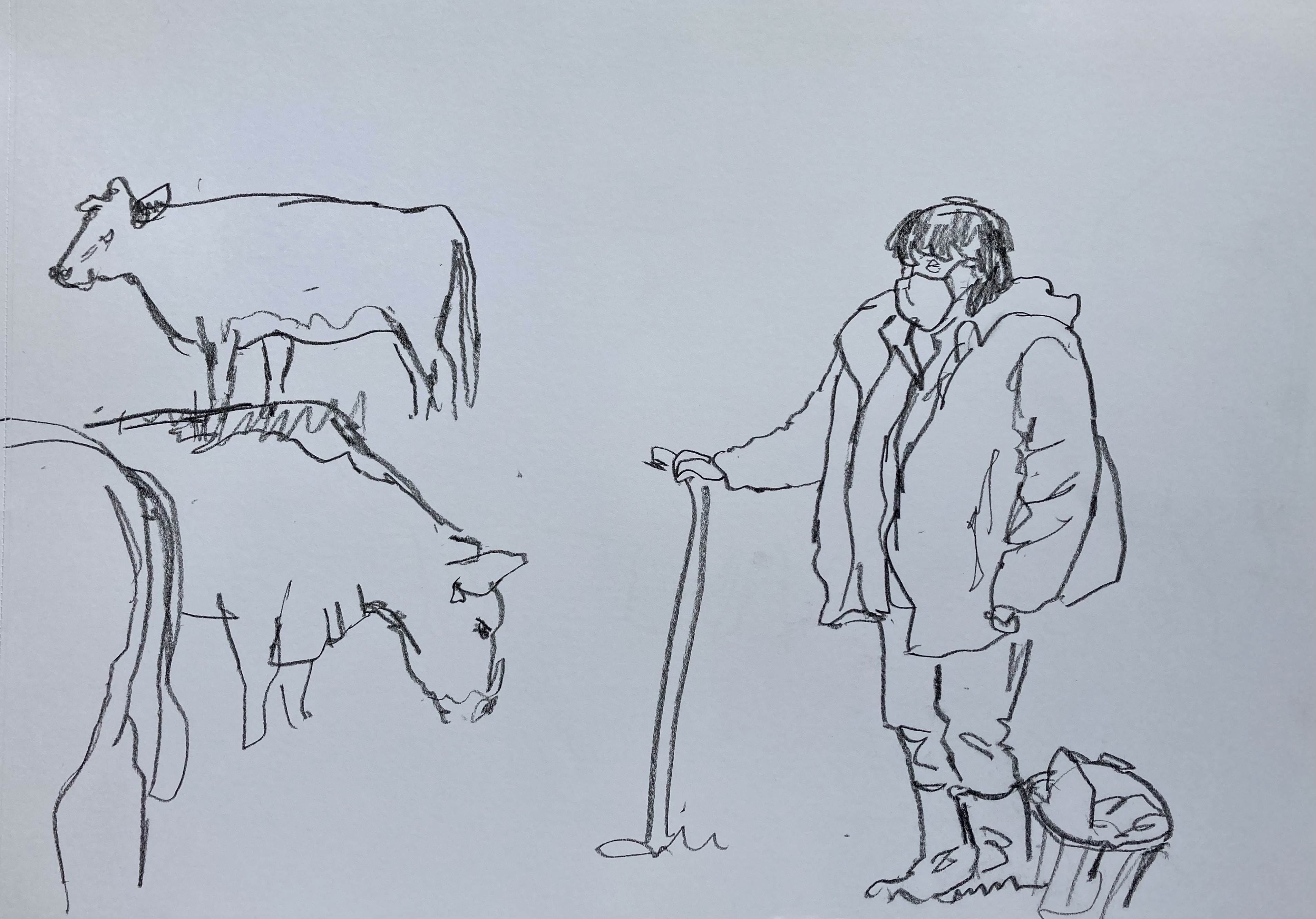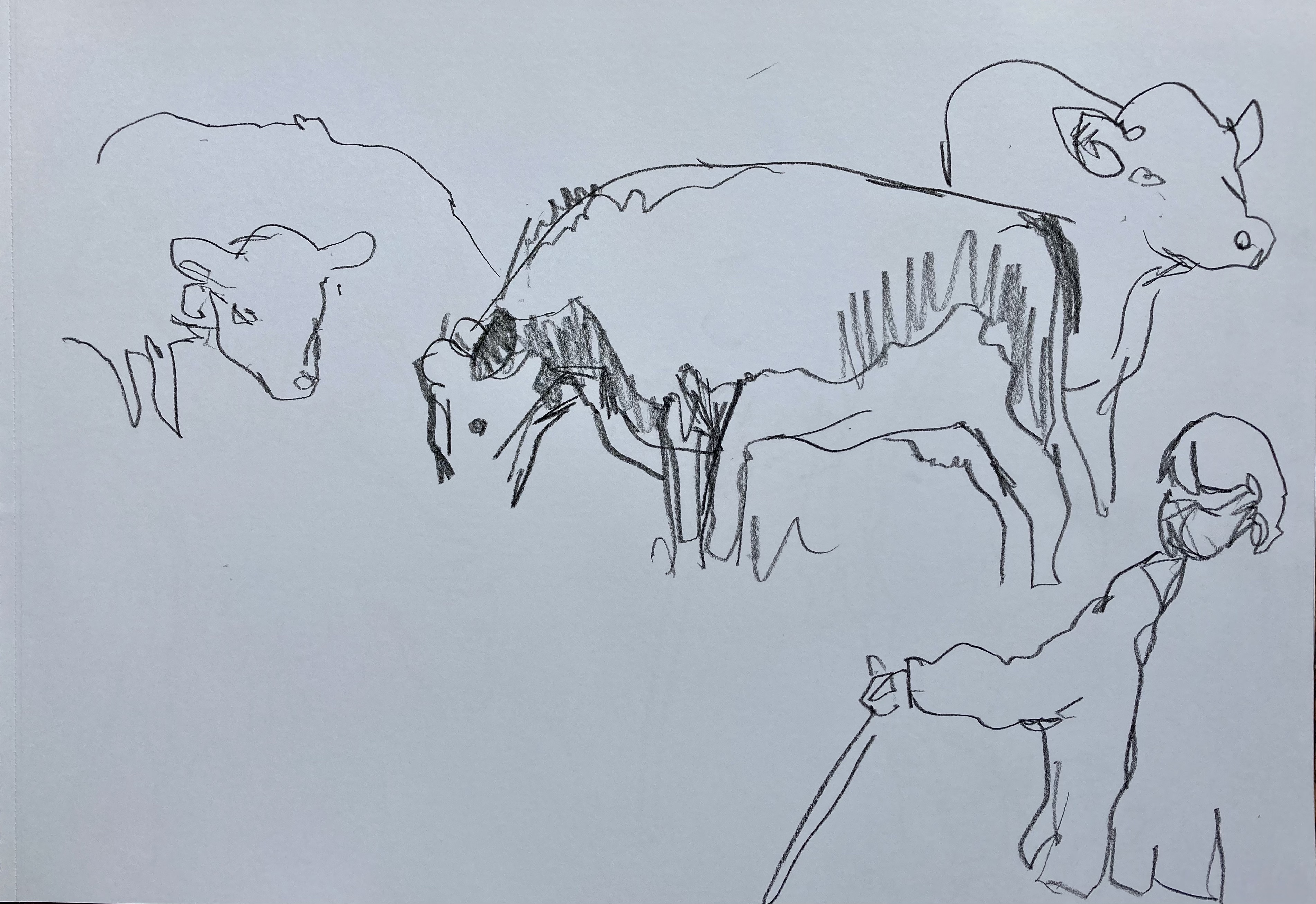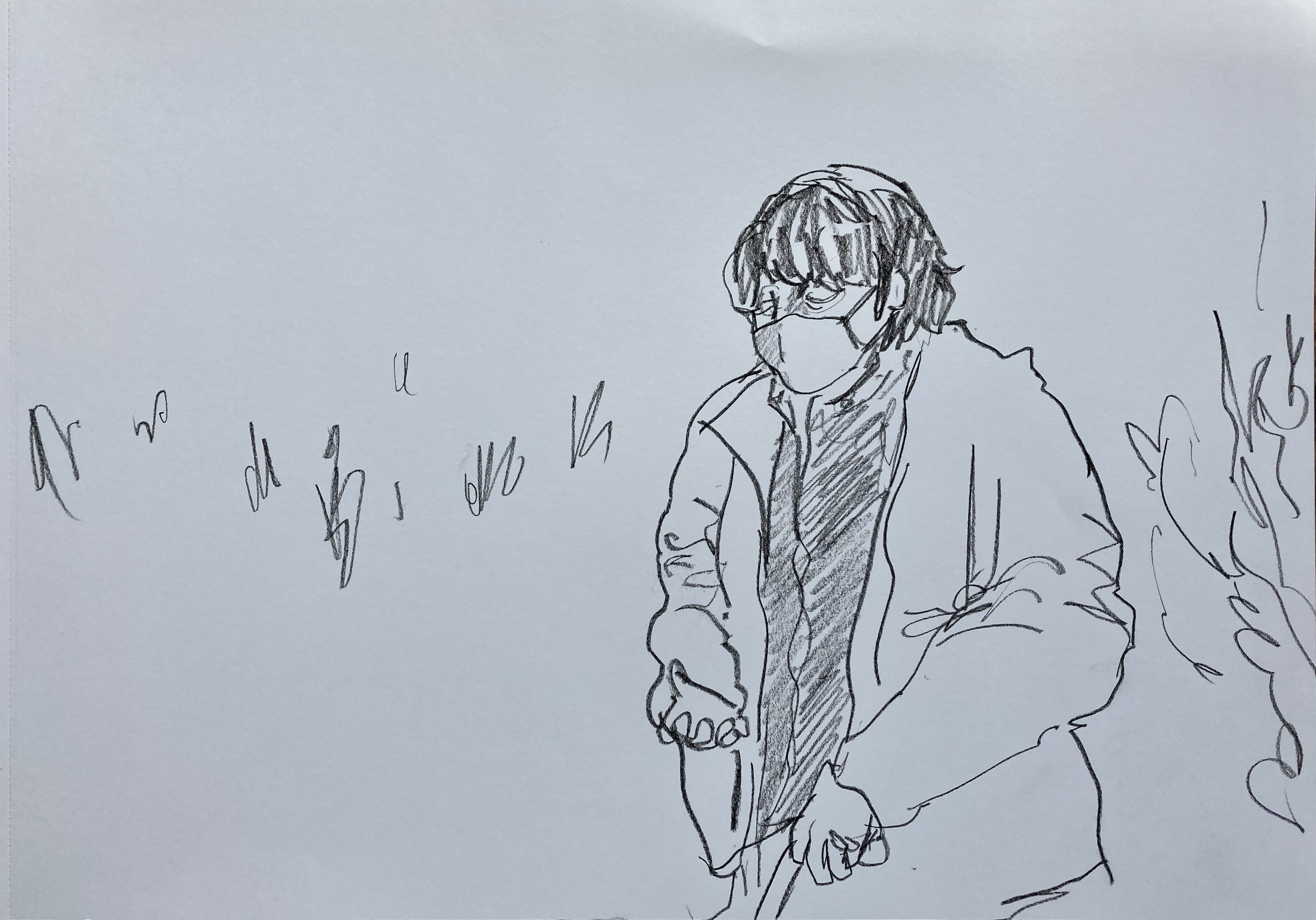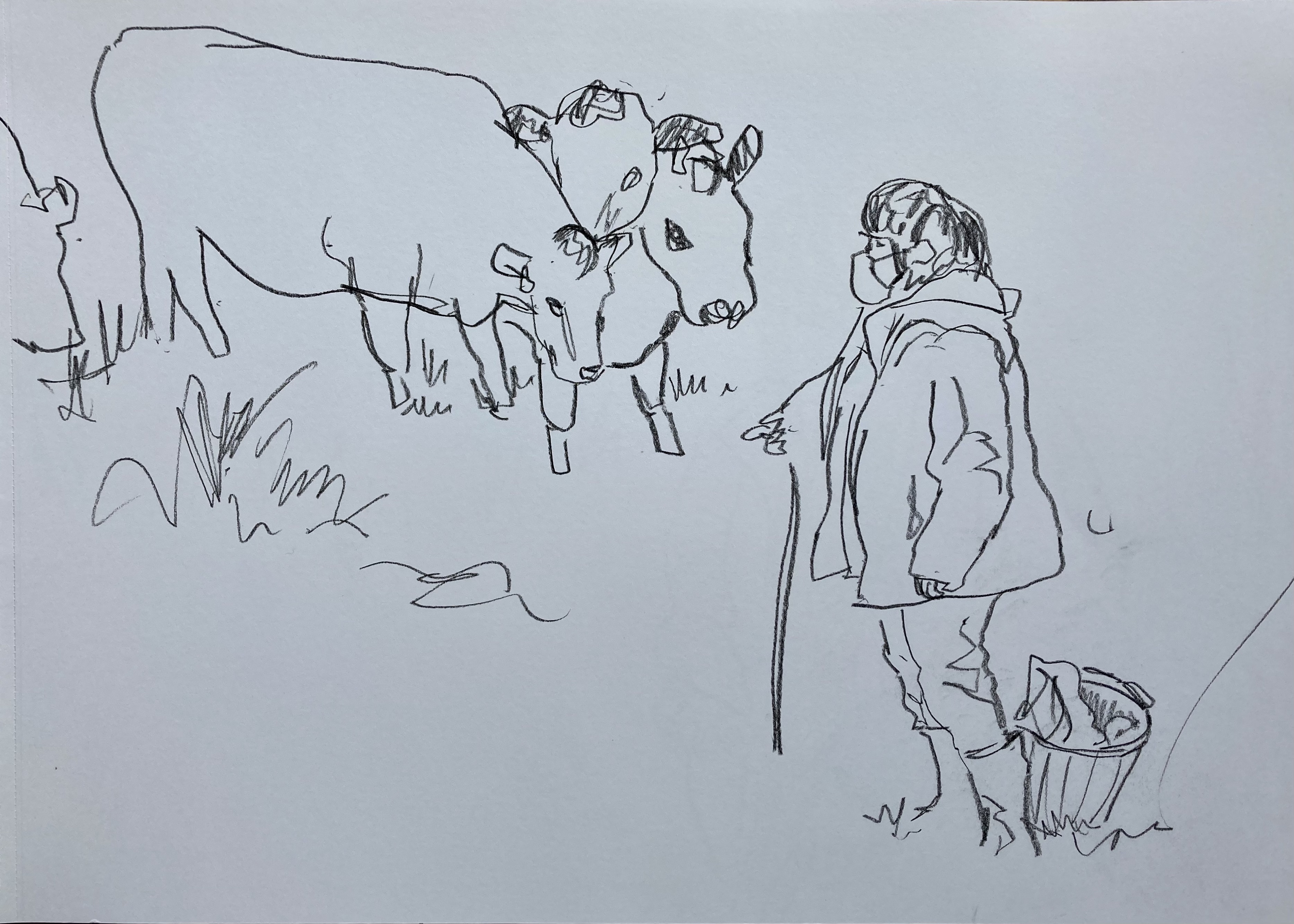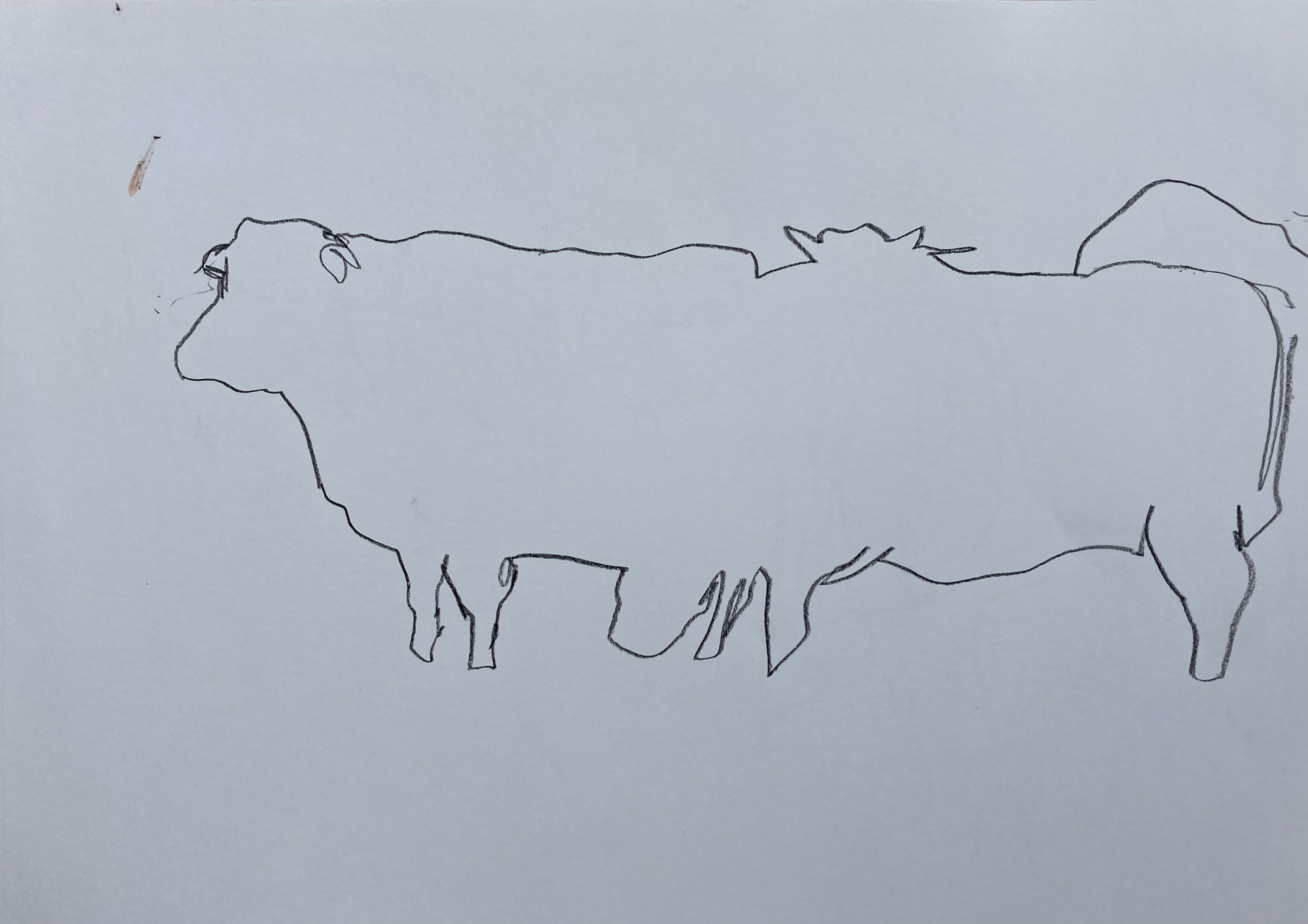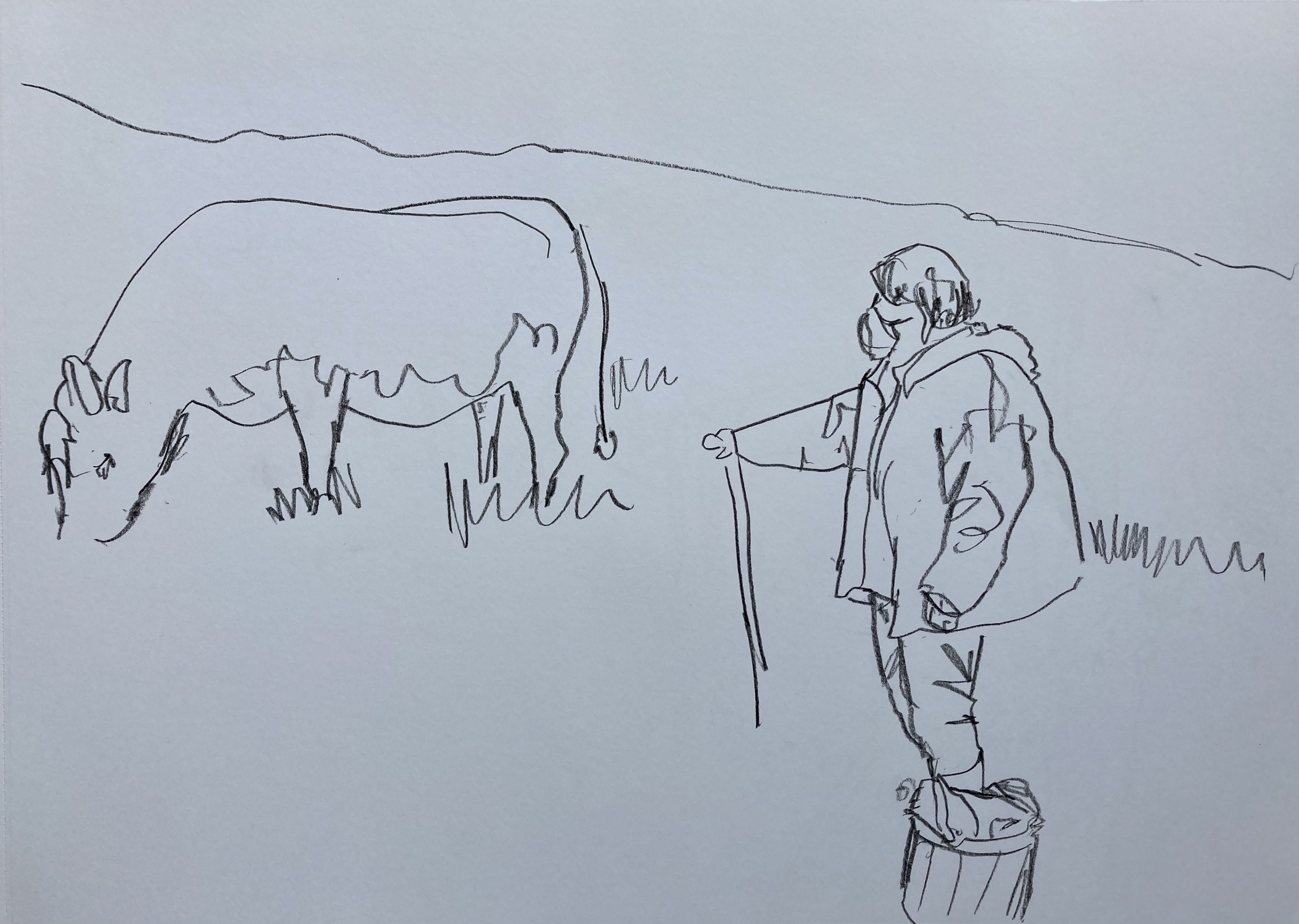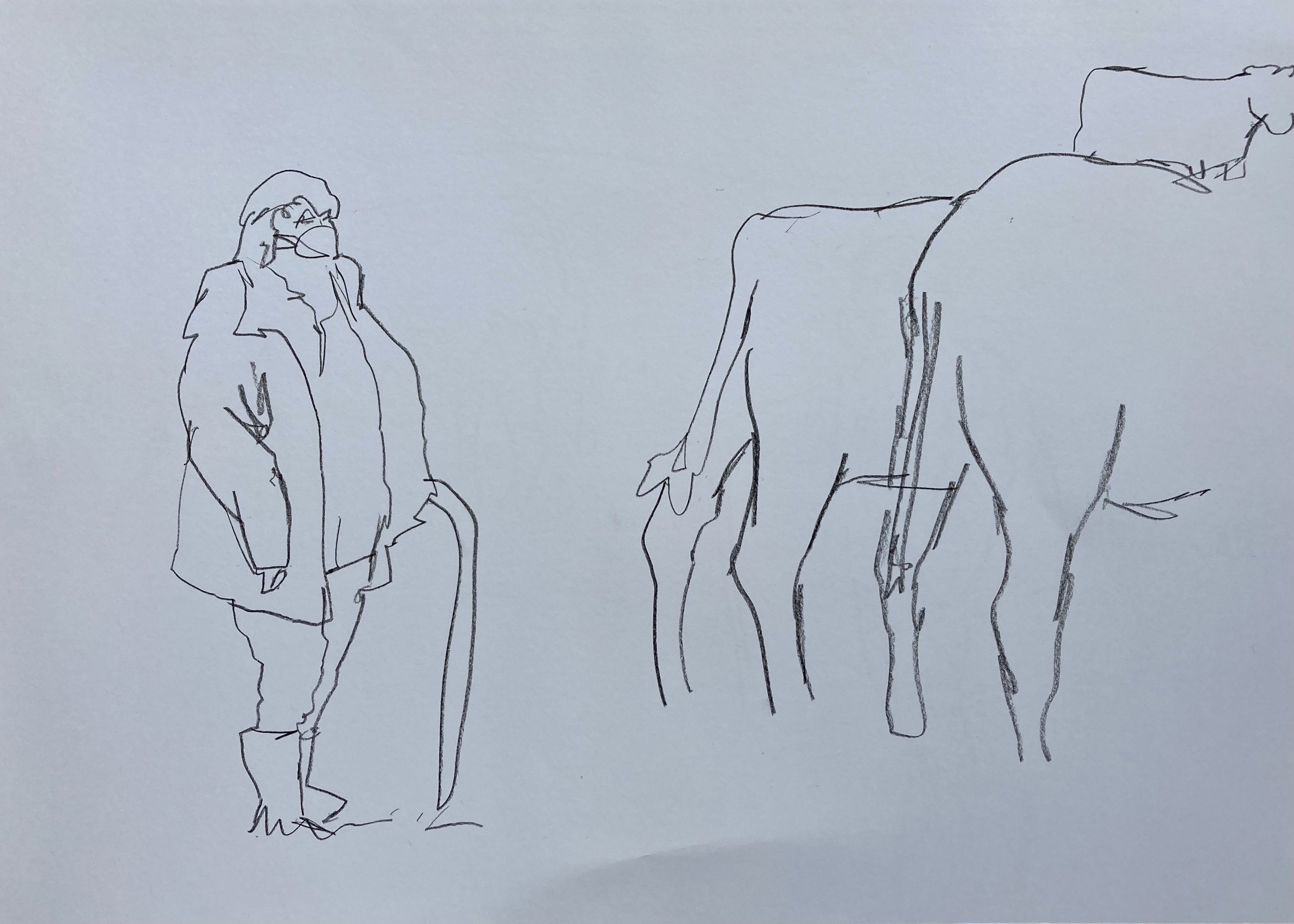 So I went to visit Nancy Gavin, Lavalla, near Ballynacally, Co Clare. I had no idea where this was but it turned out to be only 15 mins from Ennis.
Nancy is in her 70's and has 6 kids, and 14 grandchildren. She has a herd of cows that she looks after and buys and sells. Last year her husband died so she has continued on the running of the family farm. Her farm is near her family home, and is based in Lavalla, a townland near Ballynacalla. She is very connected to the land, and is finding the pandemic hard as she doesn't see her family to the extent she used to. But she is very stoic and hard working and is getting on with things. She is very upbeat, chatty and gave me a running history of her family, the area, and her early life. She and her husband inherited the farm from his family when she was in her early 20's. She already had one child when they came home and took over the farm. She and he worked the farm their whole lives. She sold dairy milk and raised turkeys to sell at xmas for extra money. They kept a pig and killed it once it was grown. One of her kids lives locally and the rest are based in Ireland. She reckons the farm keeps her motivated and young. In the pictures she is feeding her cows, she tops up their diet with something called cow nuts that she gives them as well as grass.
I will use the field drawings from today and the photos to develop more drawings. In one way it would have been nice to see Nancy without her mask on but then again the mask symbolises this time we are in, now, and all that it stands for is relevant to life today.