I started (after 1/2 heartedly tidying up things a bit) by rolling out the action sequence paper roll of Carolin figures, and adding one more. I wanted to finish it as such.
Then I started a new one, as in a large paper roll drawing, using more black paint. I started with 4 sequences featuring the two different women in different scenes. I had to start somewhere asI was over thinking the whole thing.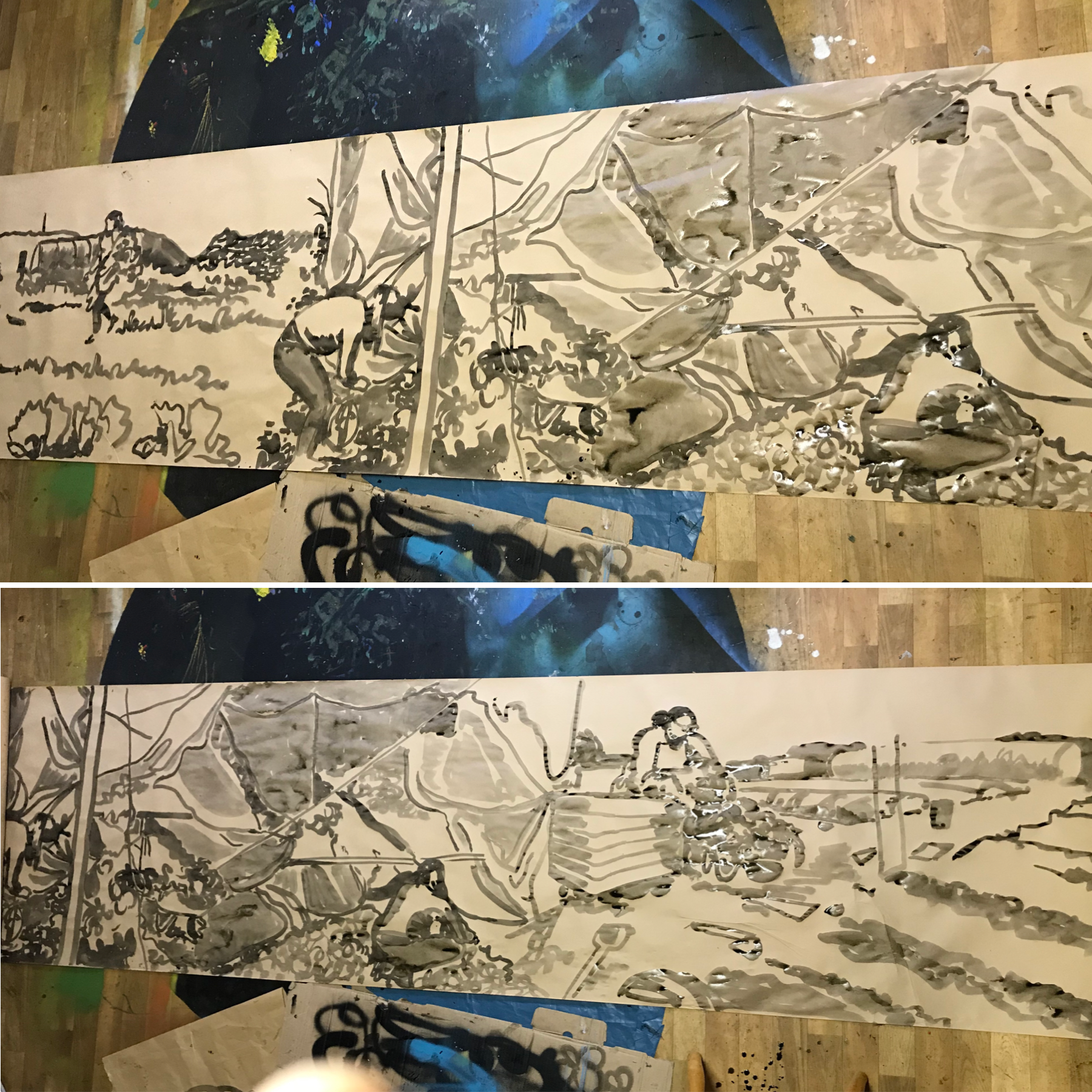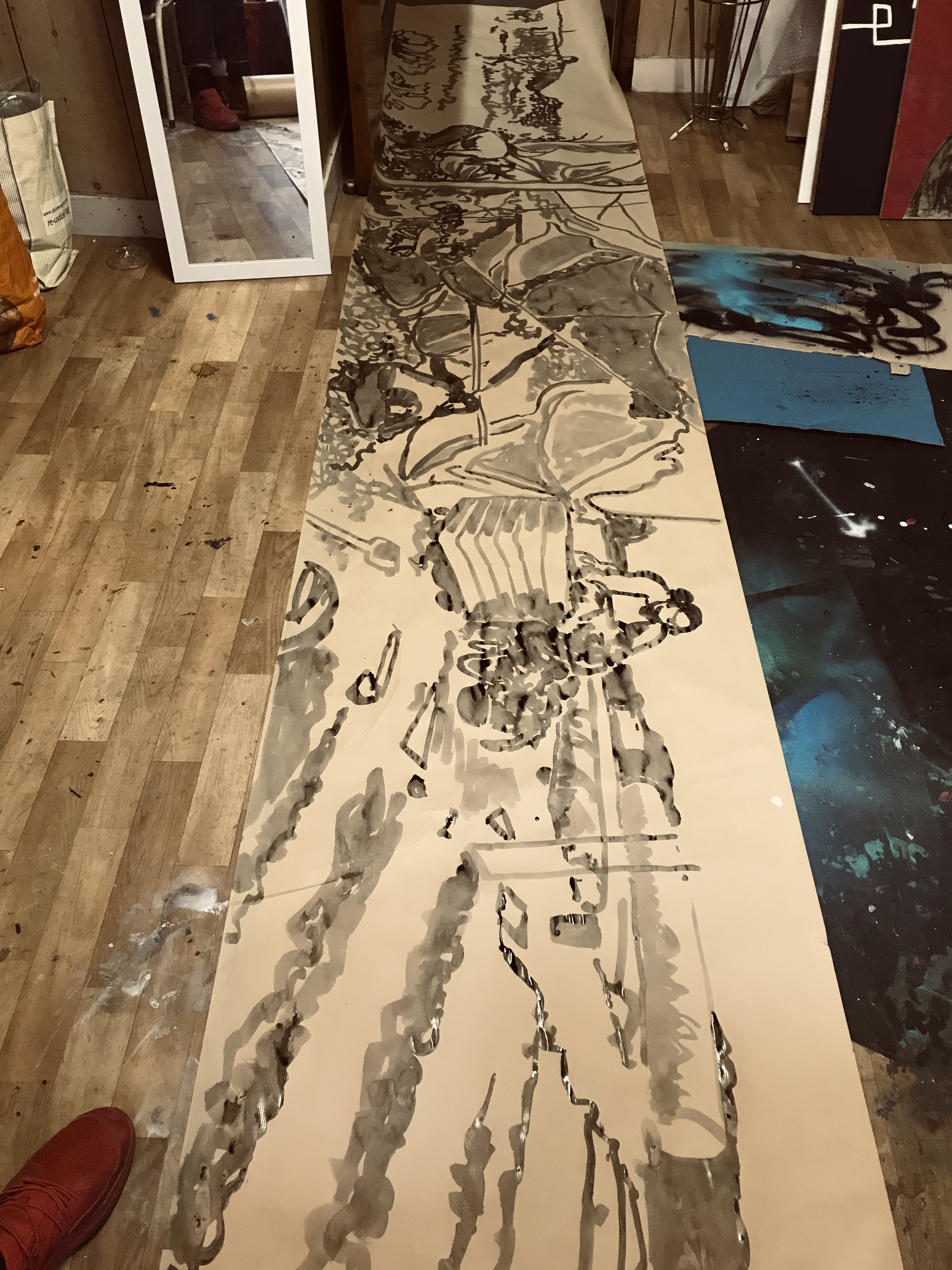 Going to draw on top of this once it's dry and see what I can highlight. Or I will see how it looks anyway once it's dry. Not sure its working but I will re-observe. My focus was on a sense of movement. The figures are indistinct and drawn to be one and the same as the landscape. I need to find somewhere with space to look at it rolled out, especially if I add more. Studio too small and cramped and messy.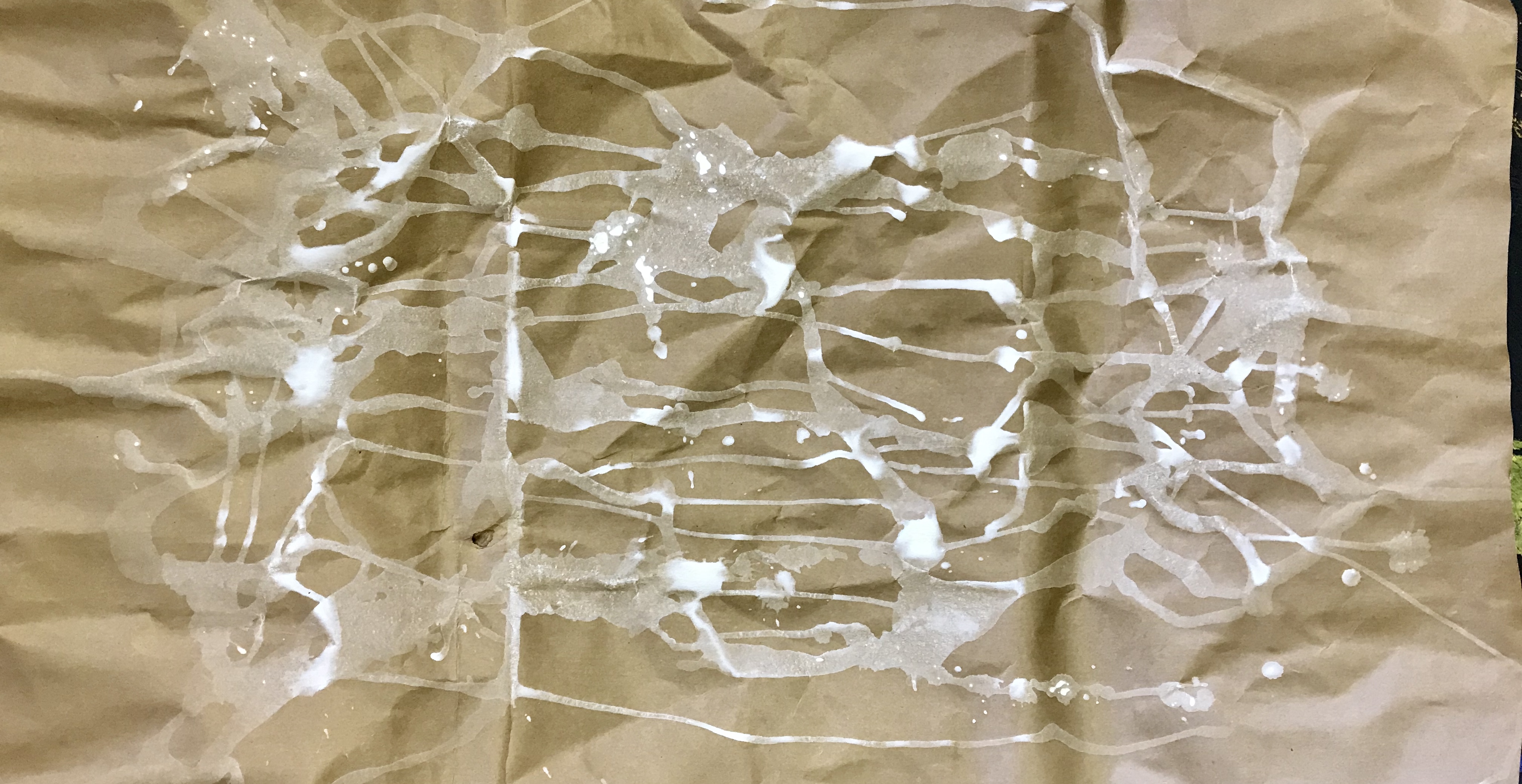 I tried treating some of my brown paper with a white ink wash to see how it would dry. it flowed a bit into the cracks and furrows of the crumpled brown paper. Nice! I will try drawing on it next time.