So this morning I got into the studio- I wanted to to try some ideas around the drawings id made on Thursday when I visited Carolin at her food garden in spanish point and Friday when I went to visit Veerla at home in Ballagh, Ennistymon.
On Friday evening I had drawn a more detailed version of a drawing I'd made of Veerla dismantling her trampoline greenhouse- just to see how it would look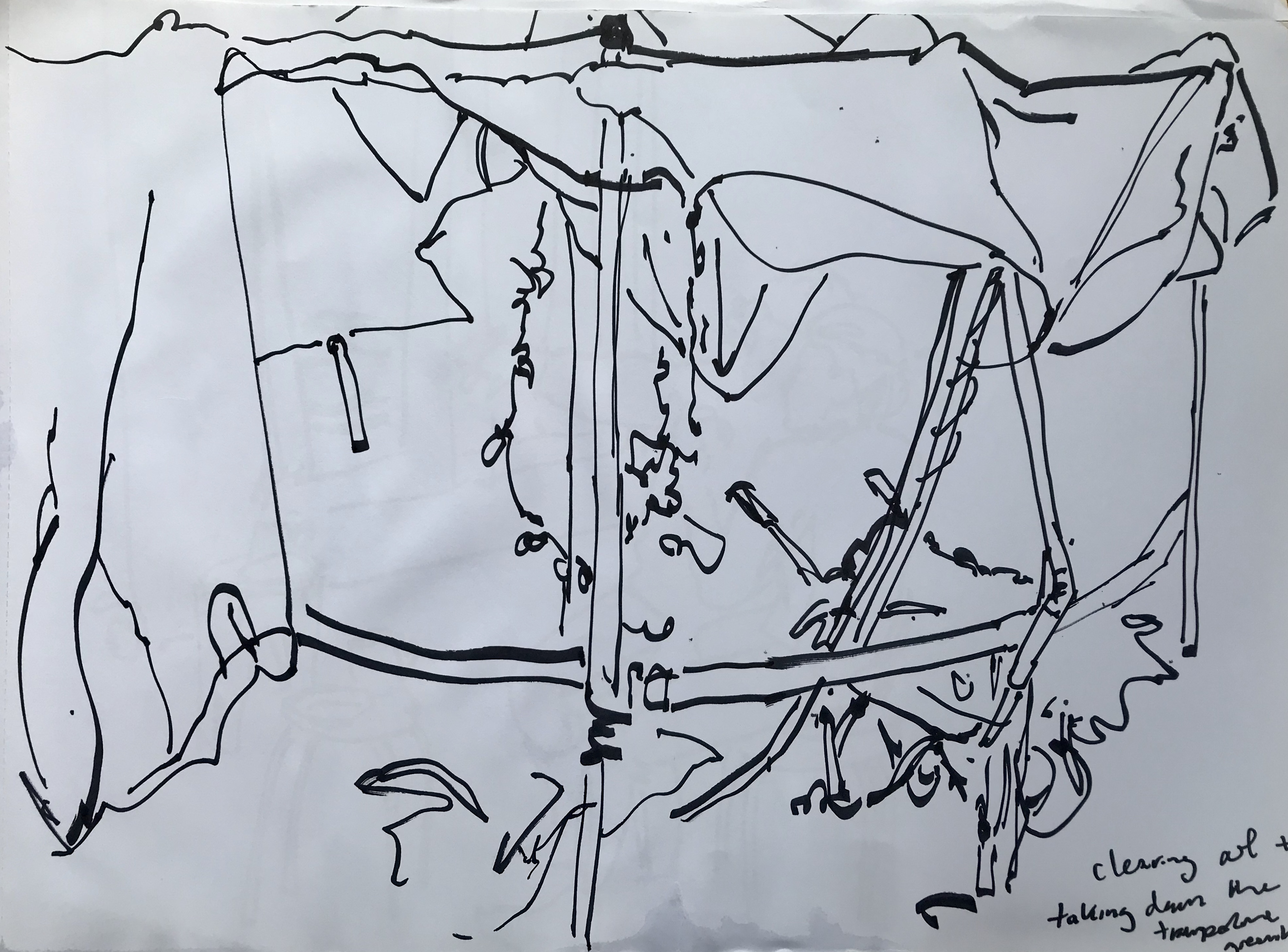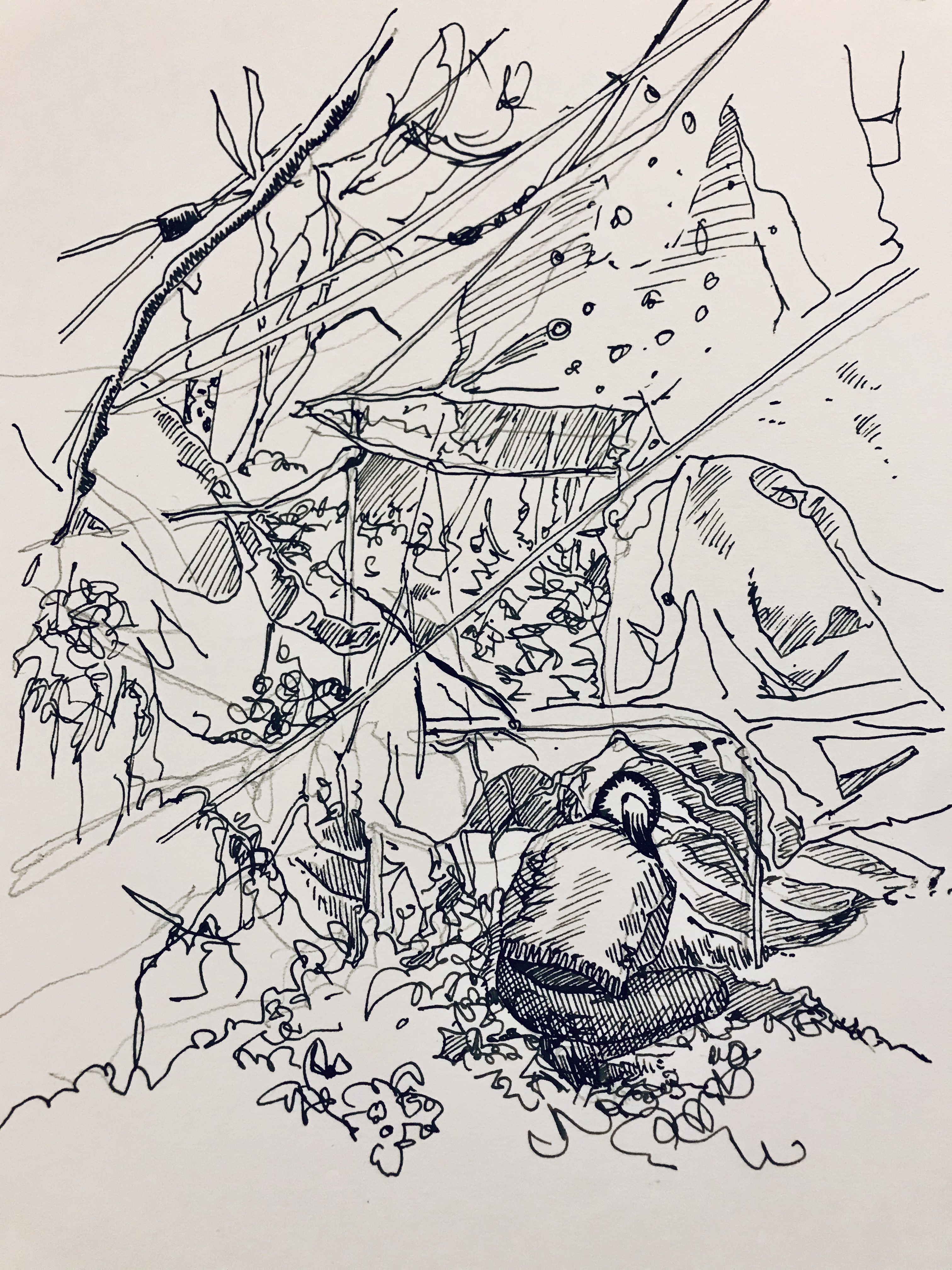 I felt some part of this worked, but the cross hatched figure is not in harmony with the eclectic pen marks of the rest of the drawing.
I did more this morning in the studio-on my banana broun paper with black ink. These are approx A3 each..
Above; 1: Veerla dismantling her greenhouse, 2: Veerla having Tea with Irene outside her cottage, 3: side view of Veerla's cottage
Then I returned to the drawings of Carolin. These are less noisy visually, as they are uniform in their visual make up of land and sky. I wanted to try some of the black ink on brown paper process, see below. These are also approx A3 size:
Above; 1: Carolin Food Garden 1, 2: Carolin Food Garden 2, 3: Carolin Food Garden 3
Then Id had an idea about trying to convey Carolin's general strength and ability in her job and surroundings by doing some multiples of her actions on a larger scale. I used a roll of brown paper I had, 75cm deep ,and got 4 images of her down this morning before I had to go. Imagining this concept repeated around a space, adding perhaps one more each day, in the exhibition site.

The idea, the brown paper roll idea, came from these 2 drawings above that I'd made on site of the food garden, conveying her repeated movements of weeding and aerating the soil. I will write about these more later. I think as a visual it looks better in real life than here. But I want to develop it further.