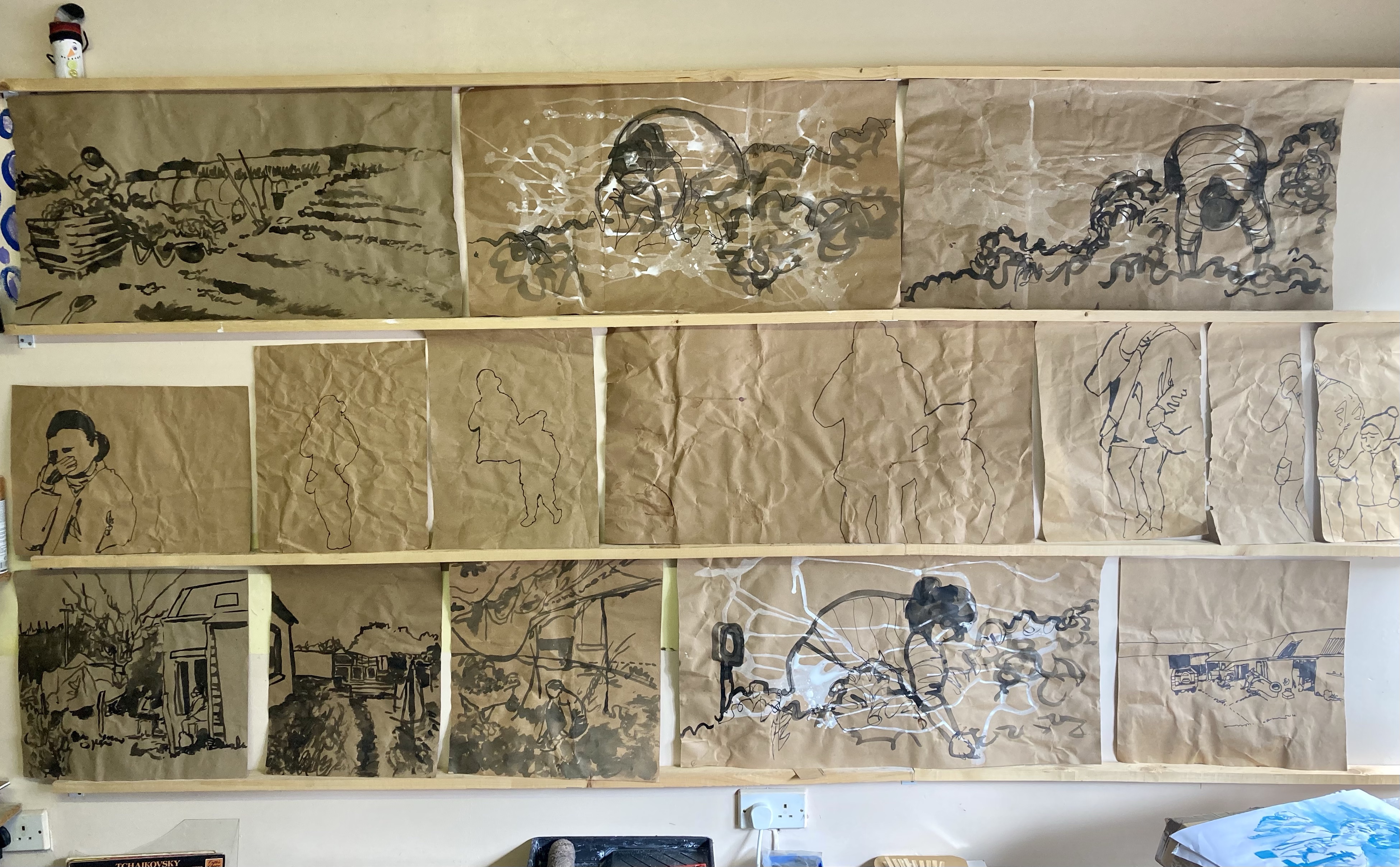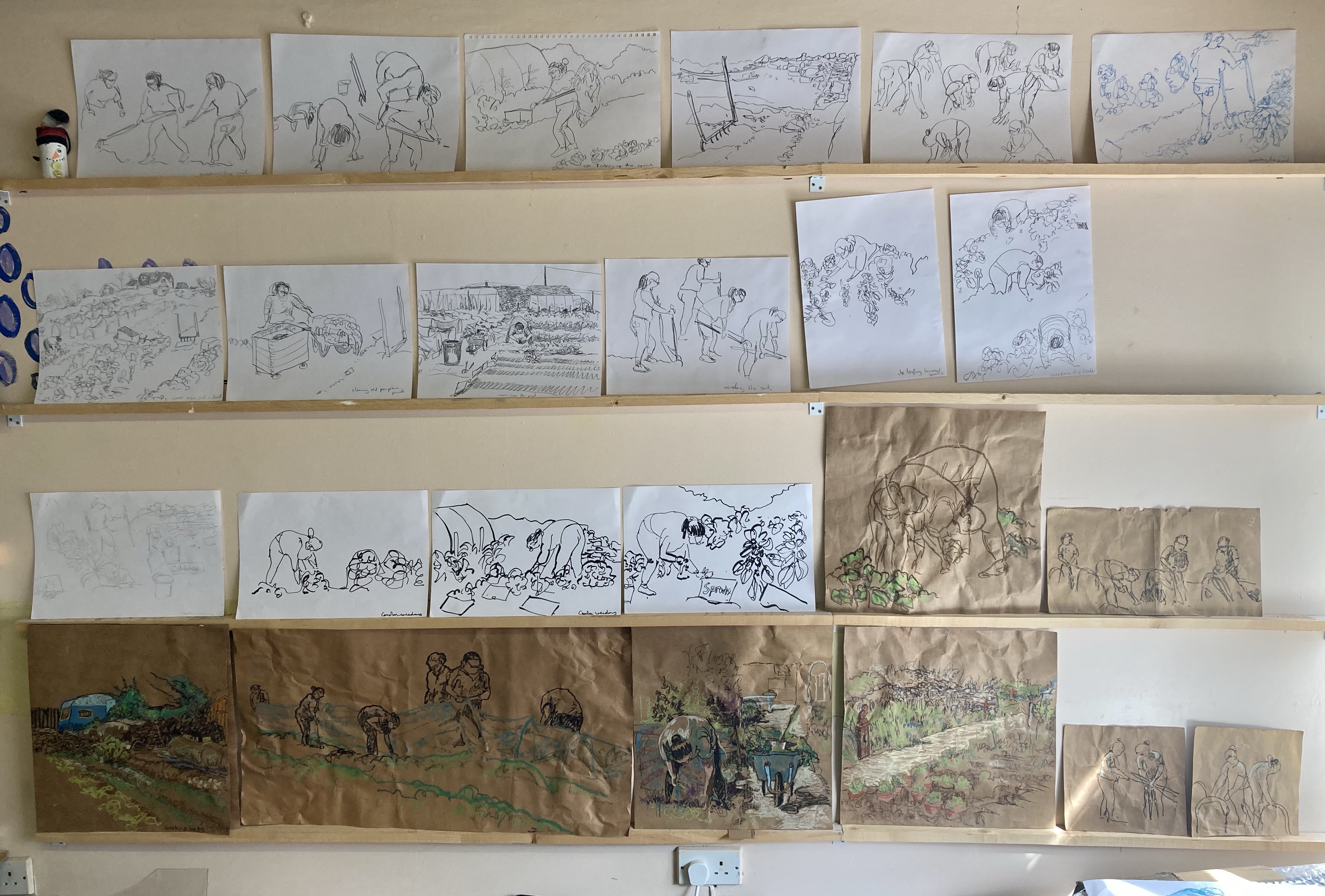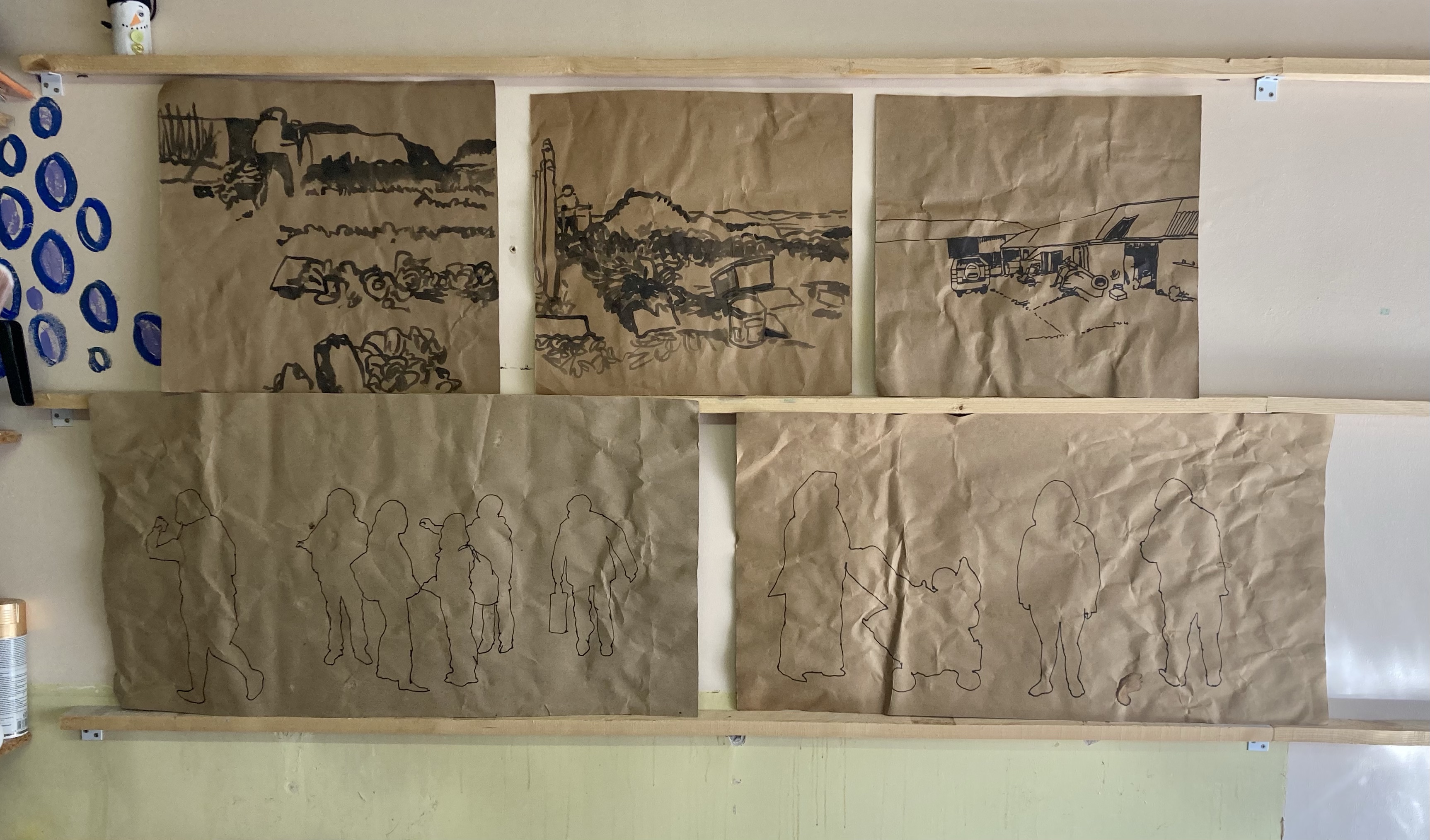 I have loads more drawings, of Veerla, Kay, and I need to locate here in the studio. Thinking about ways to display these, or some of these.
OK here they are but might be more I think..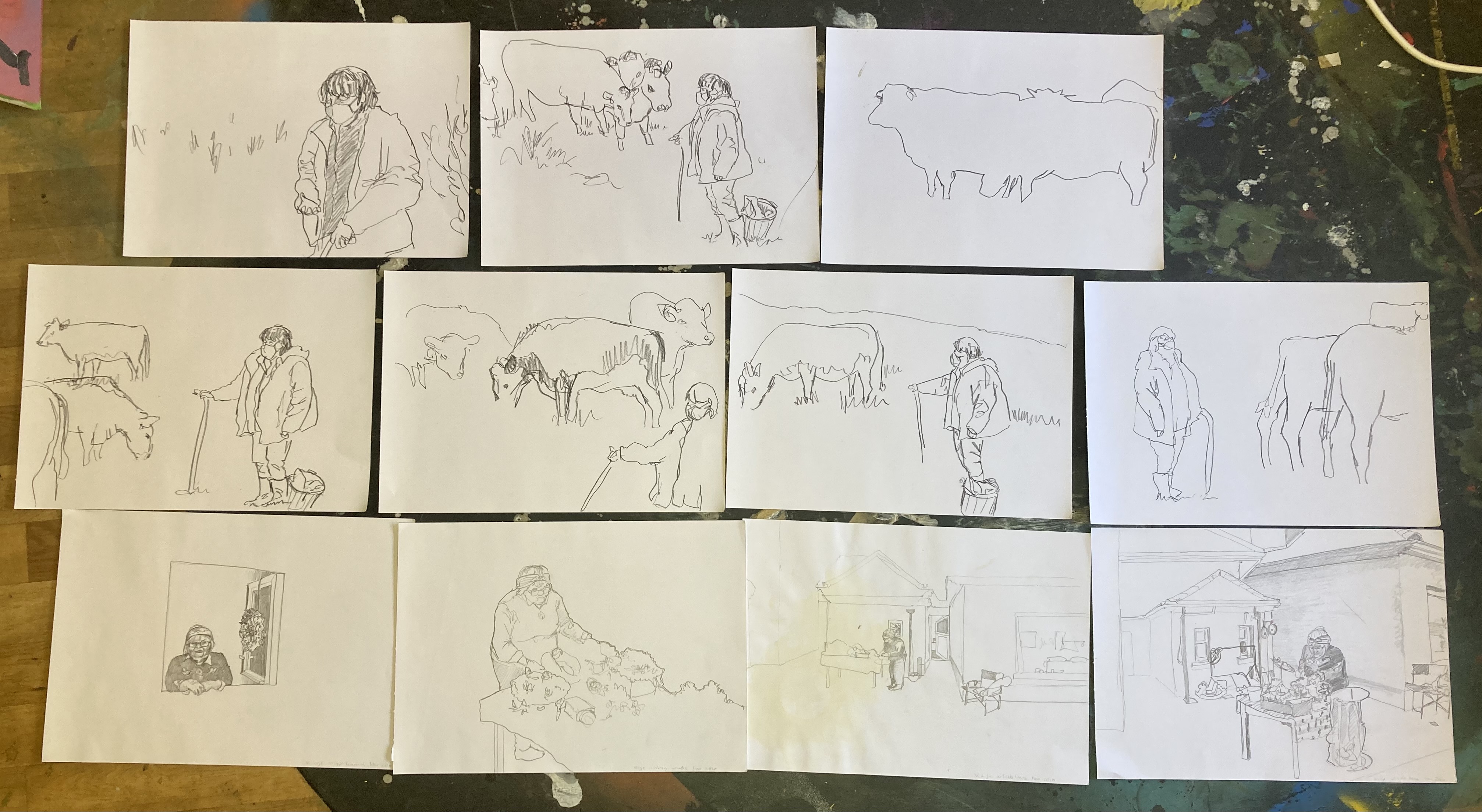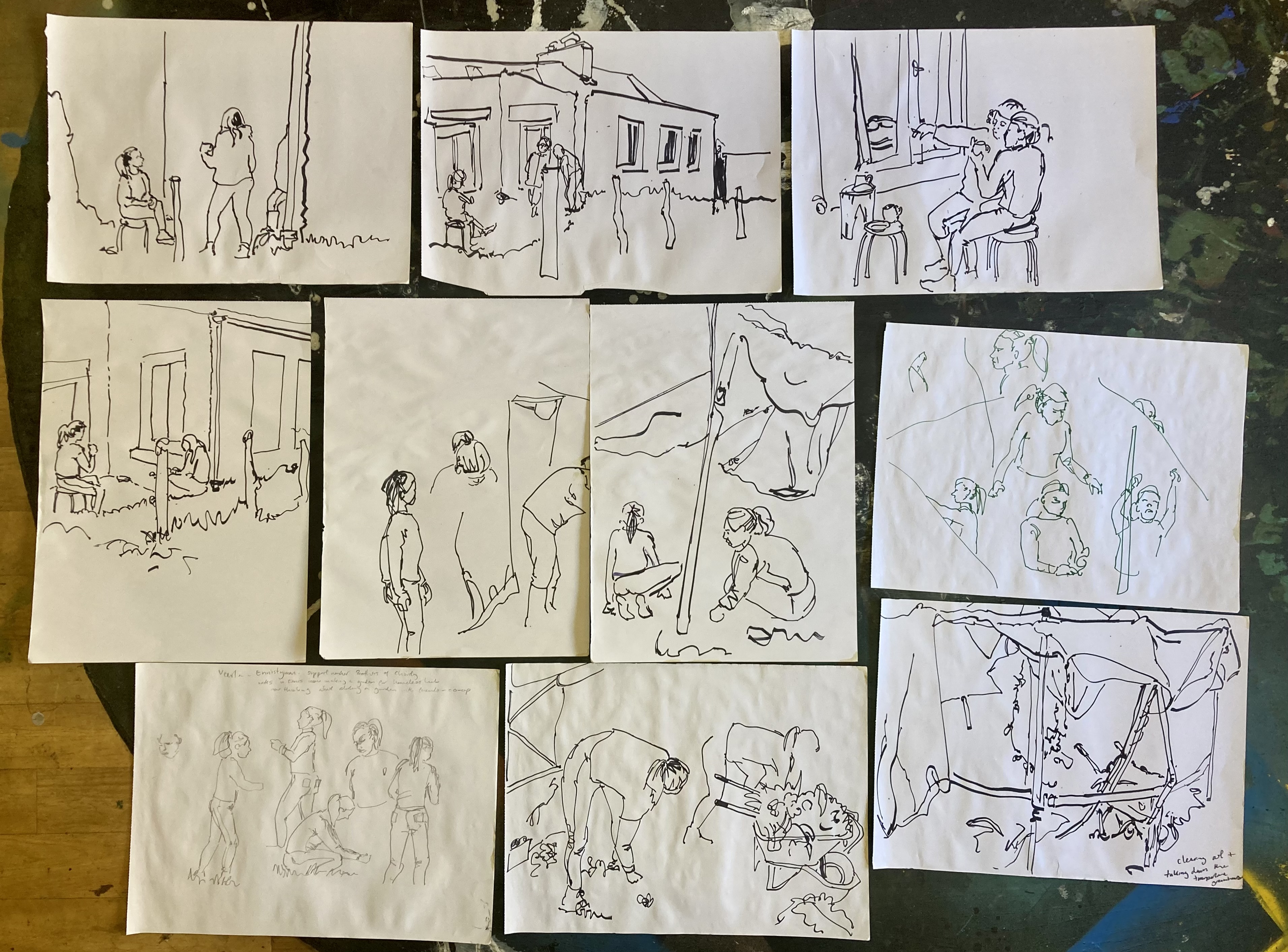 How to make a story of these drawings. And show the strength of the women. I want to lengthen the brown paper scroll to include more scenes, of the women below. I need to practice first.